MLK Awards
Lopez, Taylor win Spirit of MLK Awards at SPC
LEVELLAND – South Plains College recently honored Maria Lopez Strong and Jada "Shae" Taylor as recipients of the Spirit of Martin Luther King Award winners during a program Tuesday (Feb. 27) in the Sundown Room. The program represented the last activity of the Black History month celebration at SPC.
The event was sponsored by Student Life.
Strong, an advisor at the SPC Lubbock Center, was presented the MLK Faculty Award in recognition of her contributions on campus and in the Lubbock community. Taylor, freshman education major, was presented the MLK Student Award in recognition of the student-involved projects that she has spearheaded on campus.
Two student groups were recognized for Honorable Mention for Campus Life Service – the Residence Hall Association and Honorable Mention for Community Service – the Student Government Association.
The program featured a vocal performance by Jeremiah Patterson, sophomore Commercial Music major from Stamford. Members of the audience sang "Lift Every Voice" and watched a video of Dr. Martin L. King, Jr. presenting his speech "What is your life's Blueprint?" The program ended with the reading of Maya Angelou's "Still I Rise" by Josiah Spence, freshman education major from Lubbock.
For more information, contact English, director of Student Life, at (806) 716-2377.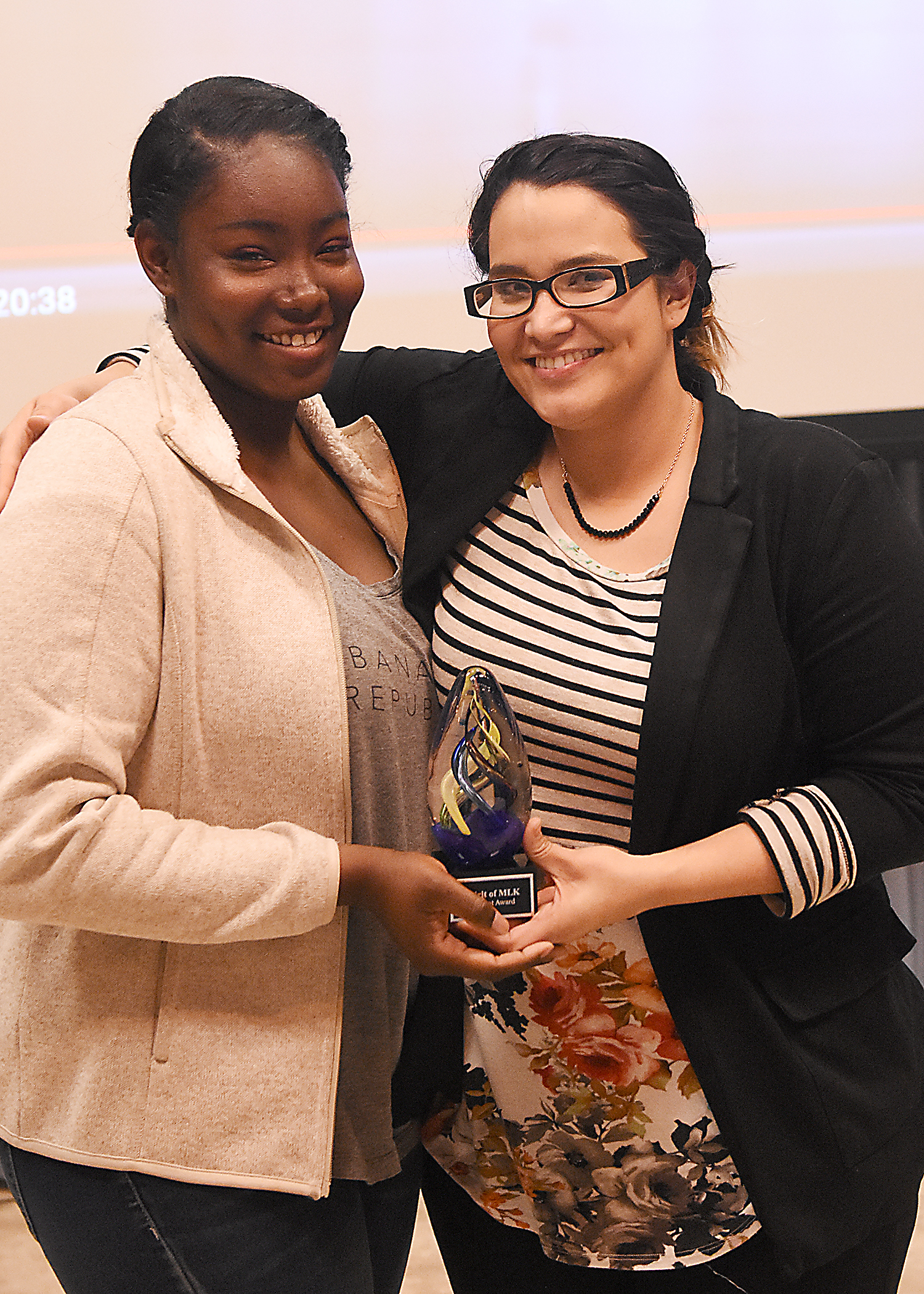 Miranda English, right, Director of Student Life, recently presented the Spirit of Martin Luther King Jr. Student Award to Jada "Shae" Taylor of Lubbock. The Black History event was held in the Sundown Room. (SPC Photo/Wes Underwood)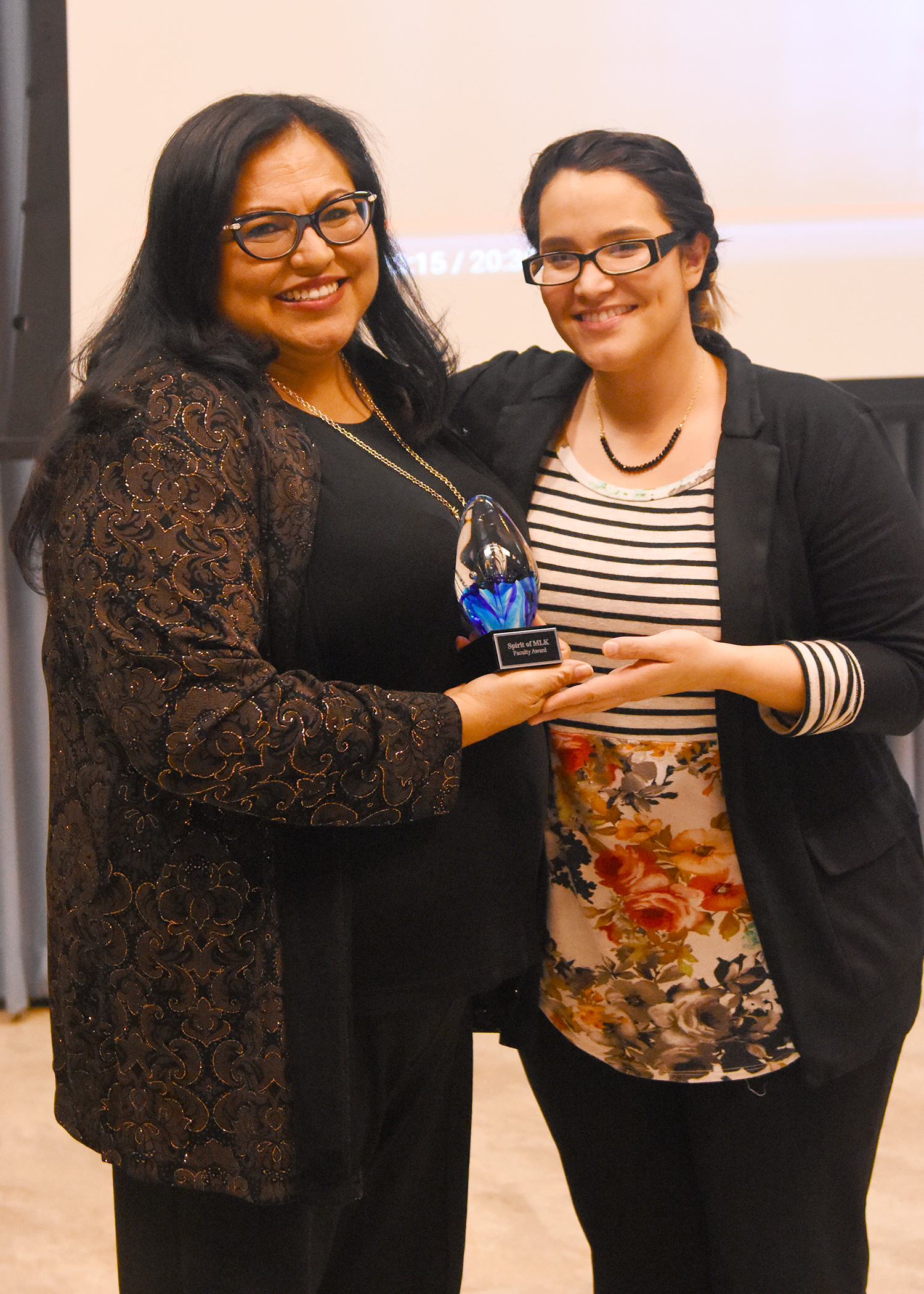 South Plains College recently presented the Spirit of Martin Luther King Jr. Faculty Award to Maria Lopez Strong, left, advisor at the SPC Lubbock Center. Also shown is Miranda English, director of Student Life. The Black History event was held in the Sundown Room. (SPC Photo/Wes Underwood)