UPCOMING & ONGOING EVENTS
Student Recital #1
Symphonic Band Concert
7 PM, Thursday, November 17, 2022
Please join us for an evening with the Fine Arts Bands. The performance features the SPC Wind Ensemble and the SPC Jazz Band. It is free of charge and open to the public.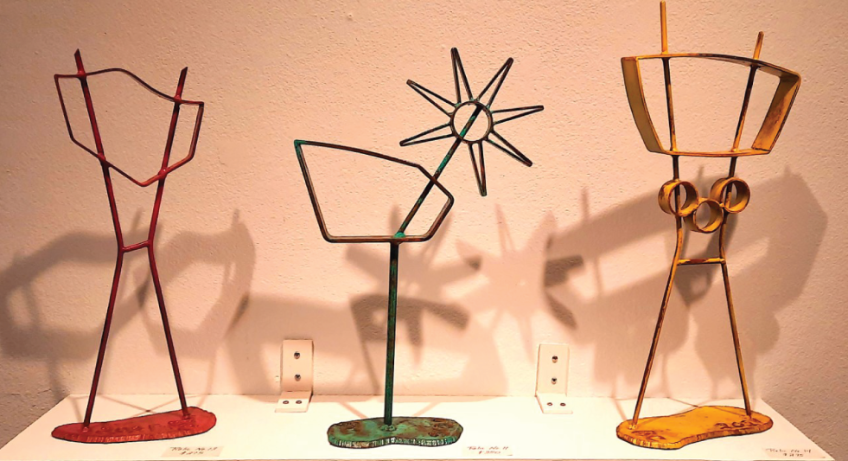 Full Circle

Brian "BC" Gilbert
October 17 - November 18, 2022
SPC Fine Arts Gallery
We welcome the wonderfully talented Brian "BC" Gilbert to our main campus!

His solo exhibition Full Circle is now on display in the main gallery at the Fine Arts Building through November 18th!
You may have seen BC's work before in Lubbock, as he is the creator of the Cowboy Swing Band and has work on display in the Charles Adams Gallery.


Shape of Water
Shape of Water features a selection of student works from Texas Tech University School of Art Professor Carol Flueckiger's course Art, Environment. The course format is reading, writing, artmaking at the intersection of art, environment and sustainability. Students worked with prompts on water, overlooked landscape, deep time, hybrid self-portrait, ecocide, upcycling and technology.
About the Fine Arts Department
The curricula in the Fine Arts Department are planned to provide for the educational preparation, cultural enrichment and personal fulfillment of the students and patrons of South Plains College. Courses in Art, Music and Theatre Arts serve to:
1.) provide pre-baccalaureate education for students seeking a career in art, music, and theatre;
2.) provide students and the members of the community with quality educational programs and cultural events;
3.) serve as an educational resources for students and teachers in the surrounding area;
4.) encourage an avocational interest and participation in the arts.