Study Abroad Programs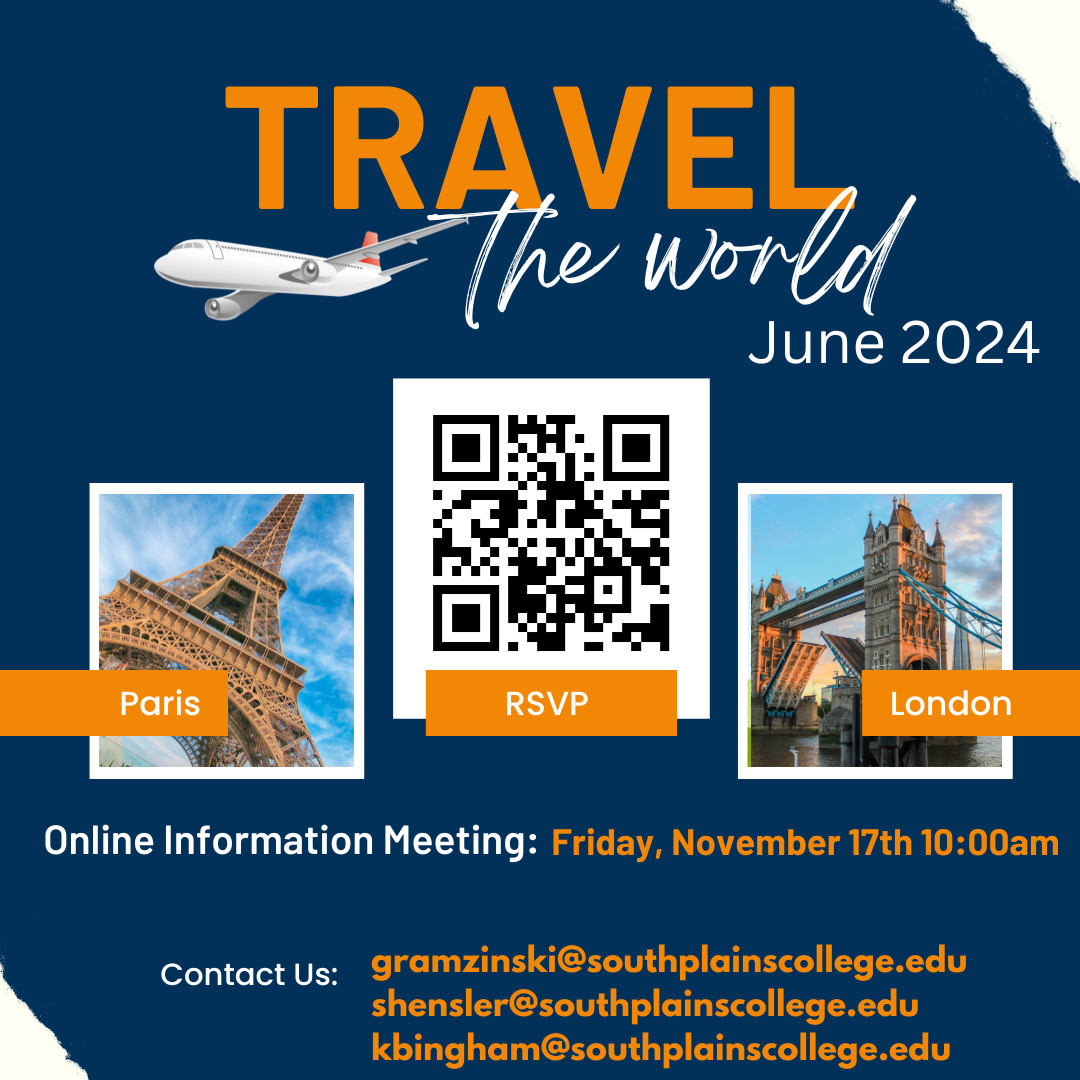 Why Study Abroad?
Purpose: Through an international experience, students will develop confidence, curiosity, adaptability, relatability, empathy, self-awareness, global perspective, and cultural knowledge to become productive and responsible citizens in a global society.
Learning Outcomes:
Develop confidence and cultural curiosity by listening, observing, and engaging with the local cultures.
Explain the benefits gained from intercultural interactions.
Modify one's communication style to engage appropriately in the local cultures.
Adapt behavioral responses to different cultural norms.
Prepare for engaging appropriately in culturally diverse contexts.
Develop self-awareness and awareness of cultural differences.
Practice empathy by sensing perspectives of self and other during interactions.
Observe how culture influences local policies, cultural norms, sociolinguistic norms, and leadership styles.
Compare and contrast the cultural values and norms across home and host cultures.
Interested?
Steps to travel with one of the SPC tours:
1) Choose the tour that interests you:
2) Attend an informational meeting to learn more about international travel.
3) Enroll in the tour early so you have time to plan!
4) Explore available scholarships here.
5) Apply for a passport at the TTU International Affairs Office.
6) Meet with your advisor to confirm your study abroad program and academic plan. (Students must enroll in INTL 0000 and one of the SPC courses taught on tour. See Program information pages for course options).
7) Watch your SPC email for information about Pre-Departure Orientation meetings.
Questions?
Contact Dr. Elaine Ramzinski: eramzinski@southplainscollege.edu or 806-716-2173