Alumni
South Plains College is proud of the accomplishments of its graduates and former students. SPC graduates are educated to be self-confident in their pursuits, competitive in the job market and capable of assuming lifelong creative roles in the community.
If you are a former SPC student, welcome back.


Message from the South Plains College President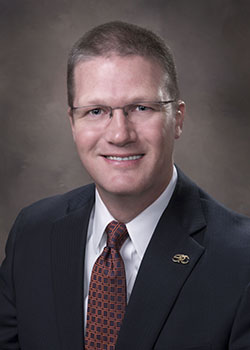 As the first graduate from South Plains College to serve as President of our institution I share with you the unique and wonderful SPC student experience. I am thrilled that you are staying connected to our college. Whether it be through the alumni webpage, the electronic newsletter, attending campus events or volunteering with the Alumni Association, your continued support of South Plains College is appreciated.
Though buildings, programs and people may have changed since your time at SPC, you can be proud that your college is still committed to serving its students and helping them achieve their goals. As the college continues to grow through enrollment, program development and collaborative partnerships, our main focus will always be to improve each student's life.
I encourage you to be an active member in the SPC Alumni Association. The Association is a wonderful organization that provides networking and volunteer opportunities, alumni benefits and alumni-exclusive updates and content at no cost to you.
I am honored to serve as your SPC President, and am proud to know we will forever be members of the South Plains College Family.
Best wishes,
Robin Satterwhite, Ed.D.
President of South Plains College


For information requests on Alumni Relations and more, please contact Samantha Goldie, Director of Development and Alumni Relations, at 806-716-22020 or by email at sgoldie@southplainscollege.edu