Welcome to South Plains College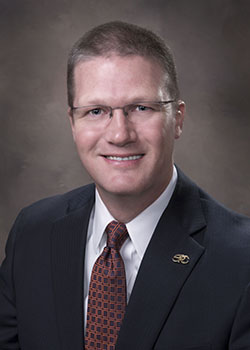 You have made a great decision to learn more about SPC.
We are a two-year community college that is focused on improving each student's life. This is our vision, and it is what sets us apart from other institutions of higher education.
We have a 65-year history of being a student-centered college that provides many educational options in academic transfer, technical education and workforce education. Our graduates are educated to be self-confident in their pursuits, trained in the technology of their career interest, and capable of responding to a rapidly changing world.
I'm proud to say that I am a graduate of South Plains College. I attribute much of my professional success to the educational foundation I received from great teachers I encountered during my two years at SPC.
So, I'm glad you have taken the time to visit our college web site and find out more about SPC. Choosing and completing one of our associate degree or certificate programs can help you reach your career goals, increase your lifetime earnings potential and create economic opportunities for you and your family.
I am proud of the programs and services we offer to our students and the communities we serve. Our reputation for preparing students to go into the workplace or transfer to university baccalaureate programs is second to none. We are committed to the success of all our students and work hard to help each of them accomplish their goals.
I hope what you learn about South Plains College will spark an interest in you. South Plains College is set to improve your life. Please give us a call.
Robin Satterwhite, Ed.D.
President