Jacob Perez
Why did you choose SPC?
Growing up in Sundown, which is about 15 minutes away from SPC, I was used to the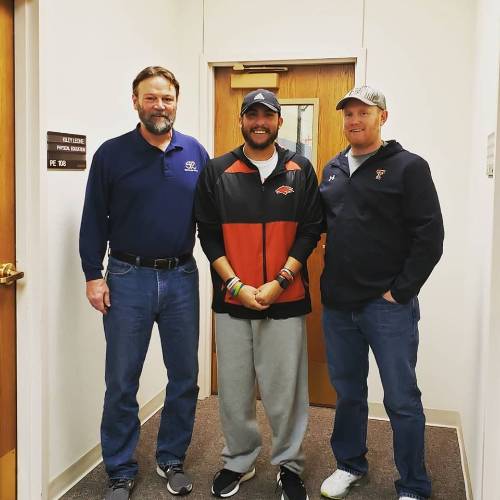 small-class atmosphere. I had friends who went to bigger universities right out of high school and they were put into classes with 100-200 other people. At SPC I was able to have a professor who knew me by name, which reminded me of my hometown high school. With the class sizes being much smaller than a university's, the professors at SPC could work closely with each student which helps a student be far more successful. I also chose SPC because of how affordable it is. Being able to get my Associate's Degree with the lower costs of classes at SPC helped me financially in many ways.
What advice would you give incoming students?
The biggest piece of advice I would give the incoming college students is this, pursue a career in something that you are passionate about, regardless of the income you could make. When I first went into college, I pursed a career that was "going to pay the big bucks". Though money is a motivator for some people, I found out that it wasn't one for me. But once I did some soul-searching, I changed my career to pursue something that I was good at and passionate about, coaching/sports. And I have been fortunate enough to have the opportunity each and every day to make a positive impact on young people's lives!
What is your favorite memory of SPC?
There are far too many memories to try to pinpoint only one as my favorite! But the thing that I am very grateful for is all the friendships I made and meeting tons of new people. I was involved in intramurals, the Student Activity Center, and was the President of Student Government Association. I was blessed to have the opportunity to meet new people from all over the world. It is cool to be able to look on social media today and see some of the people I met over 10 years ago at SPC are successful and impacting lives in some way! Some of my closest best friends are from my days at SPC and we still reminisce to this day about our time there.
What are you doing now?
I am currently the Defensive Coordinator for Snyder High School's football team. This is my first year here! I also am coaching Powerlifting and Track. I teach high school math. I love math! Math was my favorite subject growing up in school and I was always really good at it! This is my 4th year teaching and 7th year coaching.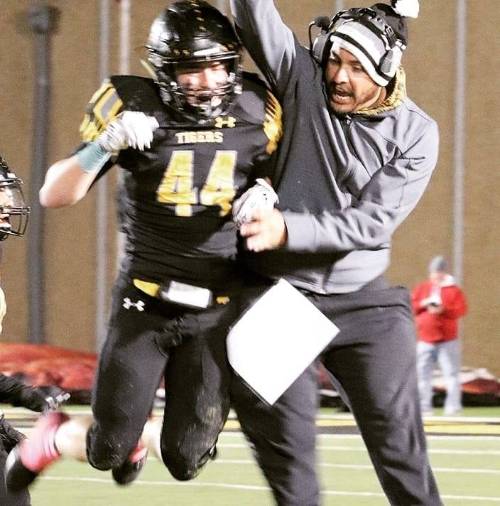 What educational accomplishments are you most proud of? Why?
To me, being an educator that is a part of the educational process is what I am most proud of. I had a teacher in high school, Mrs. Precure, who made learning math fun and exciting. She made a huge impact on my educational life which led me to becoming a teacher myself. I wanted to impact lives exactly the way she did for the many years she taught. To be an educator and to have the opportunity to make an ever-lasting impact in a person's life every day is a blessing and an honor. When I am teaching a student a concept in math and they have that "ooooh" moment when they finally understand how to find the answer, that is one of the greatest feelings on earth! Or when I am coaching an athlete on the field and they do what you ask them to with maximum effort regardless of the outcome, there is no other feeling like it! But the biggest impact that I strive to have is one that will last outside of the realm of the classroom or football field. I want to be able to positively impact a person's life and if they learn math or improve as an athlete on the way, then that is just icing on the cake!
---
Sky Rojas- South Plains College Class of 2016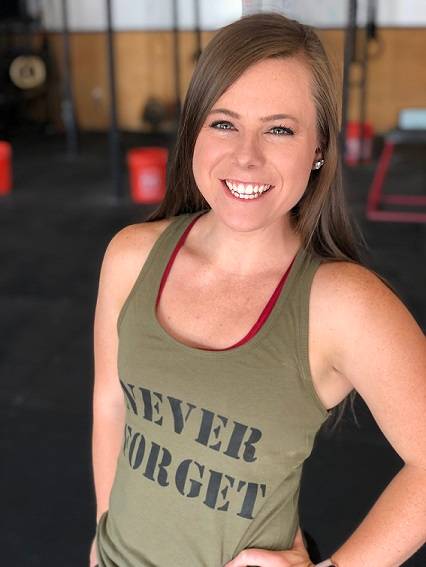 Why did you choose SPC?
Coming from a tiny high school, I knew the transition to college would be smooth and affordable if I went to SPC.
What advice would you give incoming students?
HAVE FUN and don't work yourself to death! School can be tough! Find something you enjoy throughout the process! Personally I enjoyed the community, the genuine friends I made, and being part of organizations that helped me grow as a person.
What is your favorite memory of SPC?
I have plenty! My favorite memory at SPC would have to be when I was a student athletic trainer!
What are you doing now?
Currently I am furthering my education to become a physical education/health teacher. I am also an L1 CrossFit trainer, and work as a personal trainer as well.
What educational accomplishment are you most proud of?
As a first generation college student, the accomplishment I am most proud of is venturing out of state to graduate with my B.S in Exercise Science!