Fire Technology AAS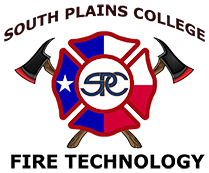 The Associate of Applied Science (AAS) in Fire Technology adds 15 credit hours of general education requirements (3 credit hours each) in:
English
Speech or Computers
Math or Natural Science
Humanities or Fine Arts
Social and Behavioral Science
The 15 credit hours of general education courses are added to the 45 credit hours previously attained in the Level 1 and Level 2 Certificates, for a 60-credit-hour award.
Tuition Exemption for Firefighters Enrolled in Fire Science Courses
According to the Texas Education Code 54.353, as amended by House Bill 2013, passed in 2009, firefighters currently employed by a political subdivision of the state of Texas, e.g. a fire department, are eligible for an exemption of tuition and lab fees for credit fire science courses.
This exemption is also available to volunteer firefighters who have been an active member for at least one year of an organized volunteer fire department in Texas, as defined by the fire fighters' pension commissioner, and who hold either:
In order to obtain the exemption, students must obtain an SPC Tuition Exemption form and have their fire chief sign it to verify eligibility. Provide the completed and signed form to the cashiers when paying for courses.
More Information
For more information about the AAS in Fire Technology or the Firefighter Tuition Exemption , contact Advising Specialist Brad Barrick at bbarrick@southplainscollege.edu..