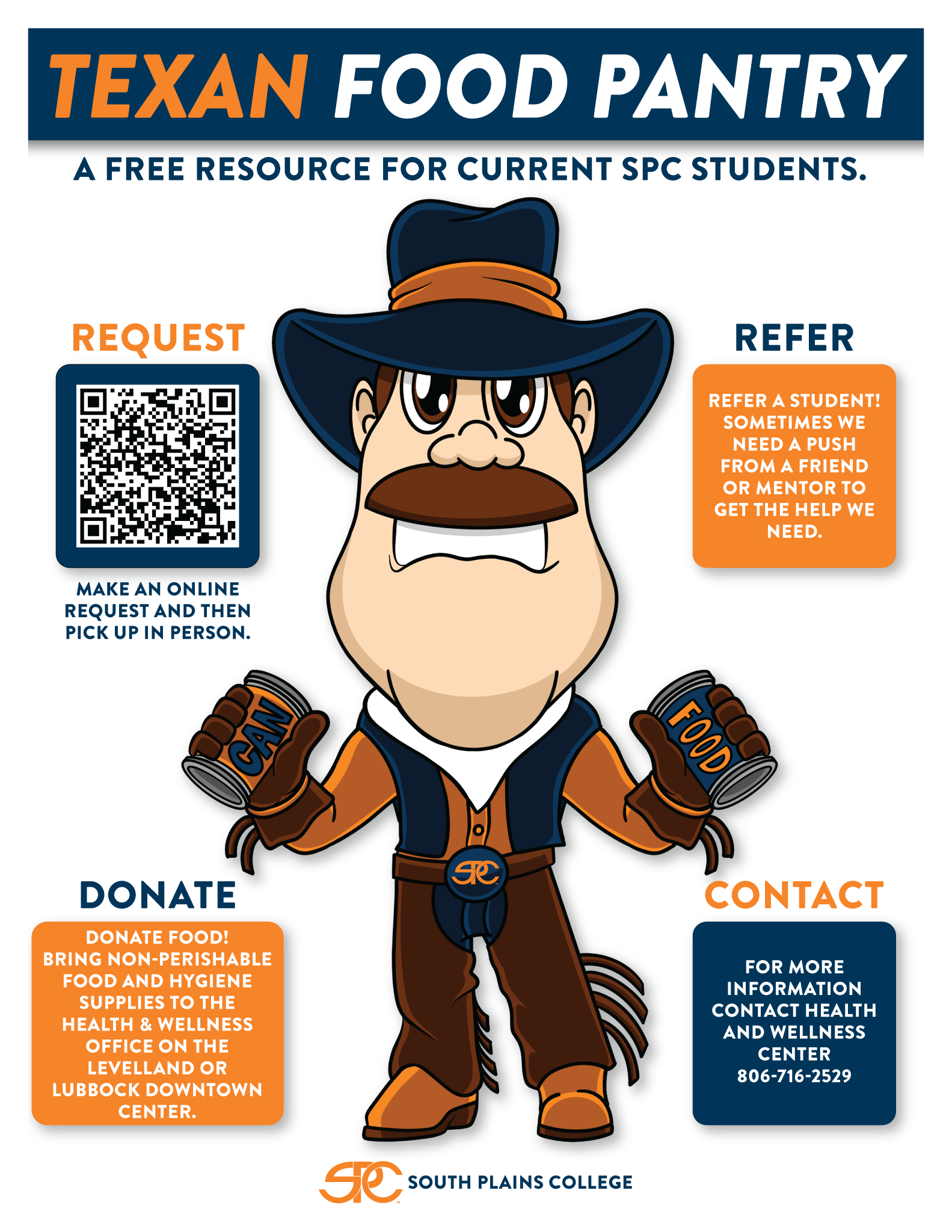 Students must be enrolled in courses for the semester in which they would like to access the food pantry.
Current students can access this service twice a month.
Texan Food Pantry Locations:
Health & Wellness Center, Levelland Campus
Health & Wellness Office Lubbock Downtown Center
Lubbock Career and Technology Center, across from the Learning Center
Plainview Center: Please contact the Director of the Plainview Center at 806-716-4301.
Click on the 24-hour accessible link to make a request to the Texan Food Pantry