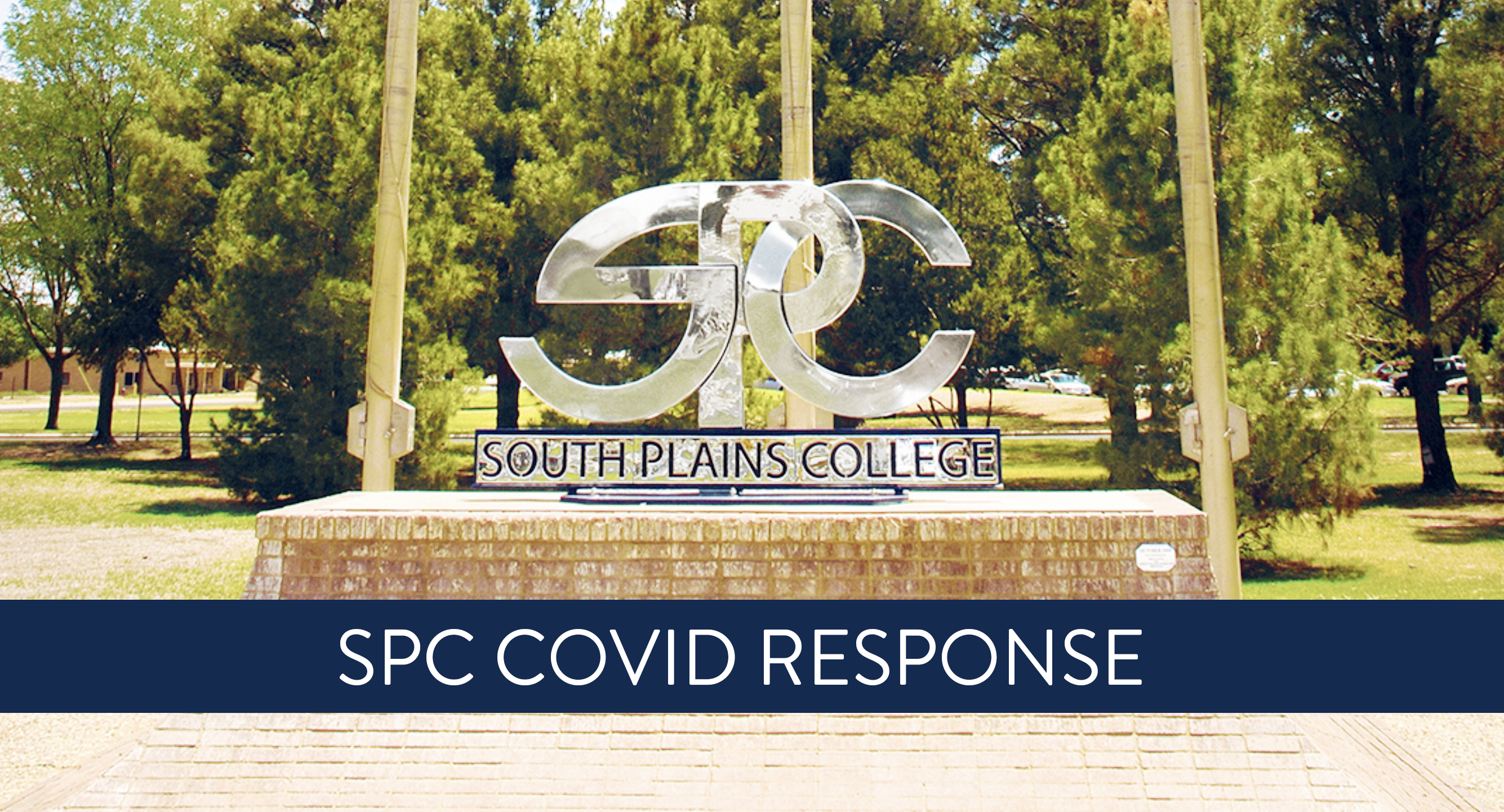 SPC's Response:
South Plains College is committed to maintaining a safe and healthy learning and work environment for students, faculty and staff as the SPC Texan Community returns to campus amid the COVID-19 pandemic. To accomplish this goal, it is imperative that everyone join together to do their part. SPC has developed a Return to Campus Plan that outlines how the college will operate and the measures that will be implemented to help protect you and your loved ones. We look forward to welcoming you back to campus, as we continue to emphasize the following points:
All students, faculty and staff should monitor their health and notify appropriate personnel and their health care provider if they experience any symptoms related to COVID-19.
All students, faculty and staff who have symptoms of COVID-19 should contact DeEtte Edens, BSN, RN in Health Services at dedens@southplainscollege.edu or at (806) 716-2376.
Cleaning and sanitization process will be emphasized in every area of our campus.
Take time to review the plan along with other resources found on this webpage. We want your experience at SPC to be positive and safe as we all return to campus. SPC will continue to provide the best possible educational experience.