DIESEL SERVICE TECHNOLOGY
Looking for a career in the automotive industry? Look no further than the DIESEL SERVICE TECHNOLOGY program at South Plains College!
Our program provides students with the hands-on training and expertise necessary to become skilled diesel technicians. With state-of-the-art facilities and experienced instructors, our program prepares graduates for successful careers in the diesel service industry.
Through our comprehensive curriculum, students will learn about diesel engine theory, repair and maintenance, as well as how to diagnose and troubleshoot complex problems. Our program also covers important topics such as electronic systems, hydraulics, and air conditioning.
In addition to classroom instruction, our program also offers hands-on training opportunities in our well-equipped labs and through real-world experiences in local diesel service facilities. This allows students to gain valuable practical experience and develop the skills needed to excel in their careers.
At South Plains College, we are committed to providing our students with the education and training needed to succeed in the diesel service industry. Join our program today and start your journey towards a rewarding and fulfilling career as a diesel technician.
Specific areas of training include:
major engine overhaul

transmission overhaul

rear axle assembly and drive line overhaul

steering gear and linkage overhaul

fuel injection systems overhaul

hydraulic system overhaul

overhaul or replacement of auxiliary equipment such as starters, generators, alternators, switches, regulators, and other miscellaneous items, including troubleshooting procedures and shop management procedures.
The curriculum meets all the requirements for the Associate of Applied Science degree. An optional plan for the Certificate of Proficiency is also offered.
---
Are you interested in Diesel Technology at South Plains College? Fill out our form below and a program advisor will contact you.
The Diesel Technology Heavy Equipment program is accredited by the AED foundation.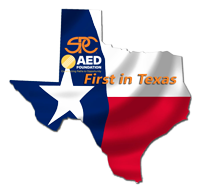 Find out more information about careers in the automotive industry on NADA's website.