With the easy-to-use screen recorder, you can capture any area of your screen with the option to add narration from your microphone and video from your webcam.
Available on Chromebook, Mac, andWindows.
First, go to Screencast-o-matic at https://screencast-o-matic.com
Create a personal log in.
To utilize the SPC account upgrade use the URL https://screencast-o-matic.com/SPCFaculty2019
Utilize the password f@culty
Choose the screen you would like to share.
Start Recording.
Add Screencast-O-Matic to Courses
Use the Screencast-O-Matic LTI app with Blackboard LMS at South Plains College.
Then, choose a course and go to "Content". Go to"Build Content" and click "Screencast-o-Matic".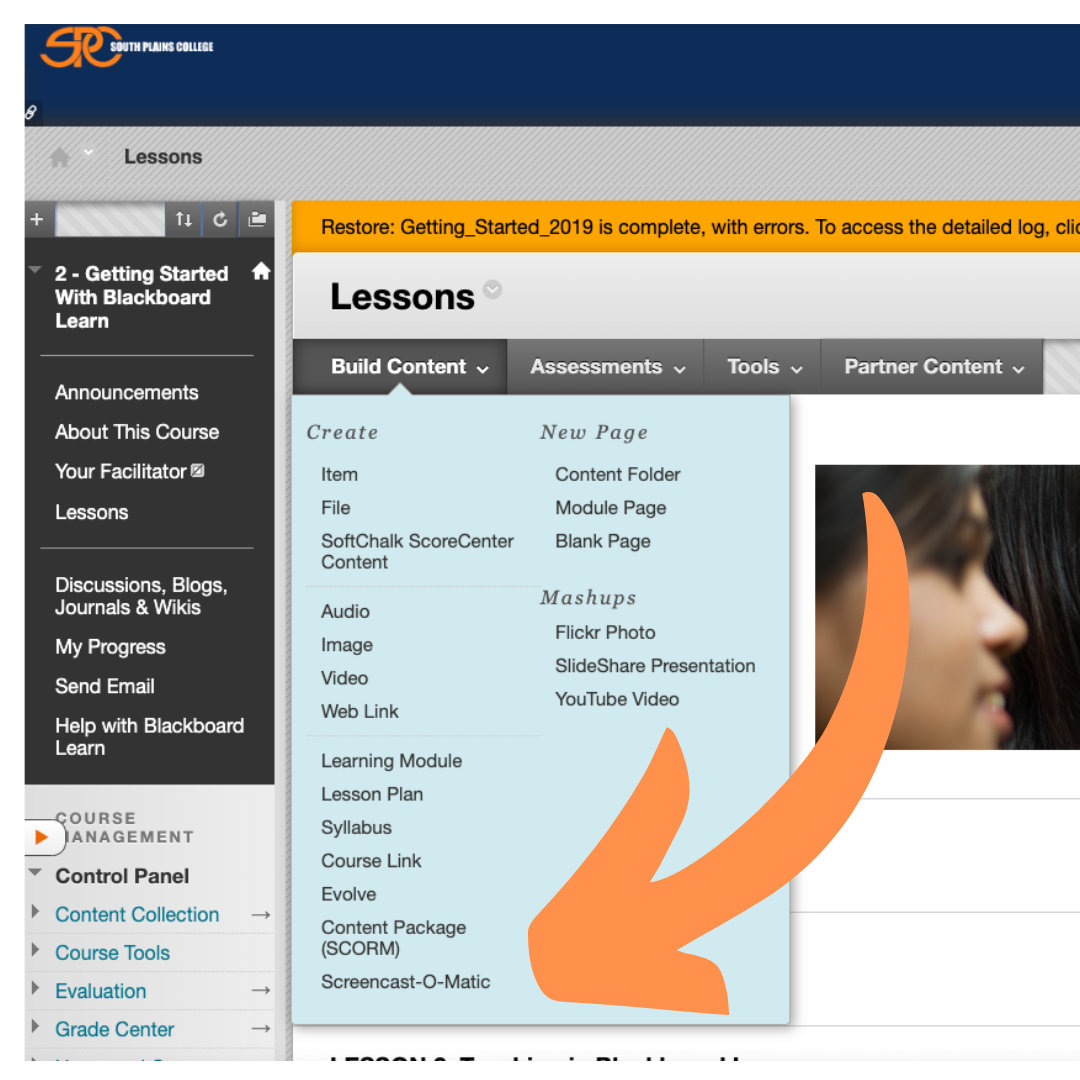 A form appears. Put anything you like for Name, and click submit. It will create an item in your course. Click on your title and it will launch Screencast-o-matic. It will look like this: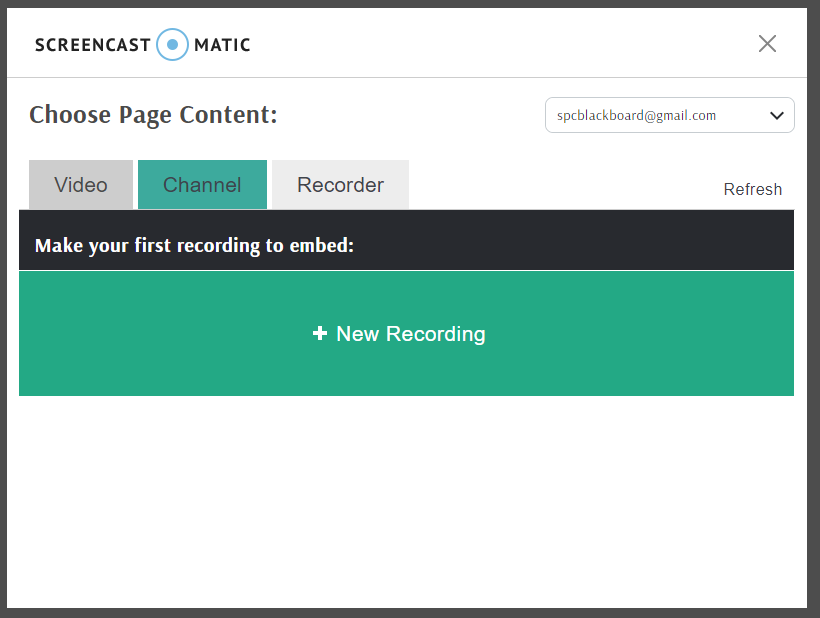 Choose your page content and begin recording or embed content you have already created.
Additional Resources
Sharing SCoM Videos and Using Them in Blackboard by Mackinzee Escamilla and Mollie Moore
Assigning Video Quizzes with EdPuzzle by Mackinzee Escamilla and Mollie Moore
Student Assignment by Hillary Nixon