Distinguished Alumni
SPC honors 2019 Distinguished Alumni during graduation events
LEVELLAND – South Plains College recently selected two former students to receive its highest alumni awards for 2019. Kathy Hutchinson and Brett G. Taylor were named 2019 Distinguished Alumni of South Plains College.
The former students were honored during a special awards segment at the college's annual Employee Awards Banquet Thursday (May 9) in the Physical Education Complex. They were also recognized during the 61st Annual Commencement ceremonies on Friday (May 10) in the Texan Dome.
Hutchinson is a 1979 graduate of SPC and currently serves as the Director of Special Education at the South Plains Educational Co-Op. She received her Bachelor and Master of Science degrees in Home Economics with a minor in higher education from Texas Tech University. She advocates for children with special needs by making sure the educational system supports them in an equitable and effective manner.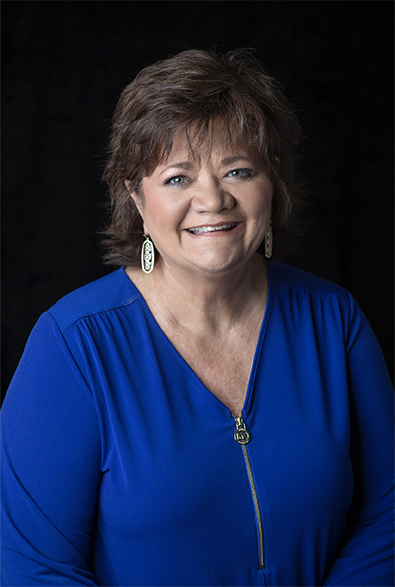 While at SPC, Ms. Hutchinson served as a Presidential Hostess, student senator, member of the Distributive Education Clubs of America (DECA), received Who's Who recognition in Fashion Merchandising and DECA, made the Dean's Honor List and she was inducted into Phi Theta Kappa. She represented SPC in the Maid of Cotton Pageant, she was one of the only four twirlers for the SPC Band and she was selected Woman of the Year by the SPC Faculty Women's Club.
During her 33-year career with Levelland Independent School District, Ms. Hutchinson has worked as a high school family and consumer science teacher and was named Levelland High School Teacher of the year in 1998. When she received her mid-management administrator certification, she served as high school assistant principal before joining the South Plains Educational Coop in 2002 as a secondary supervisor. In 2006 she was named the director of special education for South Plains Educational Coop, a nine-district shared services arrangement that provides services and resources for more than 800 students with disabilities and special needs.
In this capacity, she supervises a staff of 31 special education services personnel and 63 special education teachers. She also facilitates training and consultation to service providers, parents, school administrators, and special education staff concerning programs, policies, procedures and compliance.
Ms. Hutchinson has been actively involved with the Texas Council of Administrators of Special Education (TCASE) for the past 13 years, currently serving as co-chair of the association's legislative task force. In this role, she has testified in support of special education before legislative committees and educator groups.
Ms. Hutchinson is a former member of the Theta Epsilon Chapter of Delta Kappa Gamma Society International, an honor society of key women educators. She has done volunteer work in support of the annual South Plains College Scholarship Gala.
Ms. Hutchinson has two adult sons, Clay Hutchinson (Lindsey) of Midland and Joseph (Amanda) Hutchinson of Midland as well as four grandchildren, Harper, 7; twins Piper and Ellie, 4; and Stone, 2.
Taylor is a 1980 graduate of SPC and is the Owner and Founder of Taylor Companies. He received his Bachelor's degree in Business Administration – Petroleum Land Management with a minor in petroleum geology from the University of Texas at Austin. He has more than 36 years of experience in the oil and gas industry.
Taylor received his Bachelor of Business Administration – Petroleum Land Management with a minor in geology. He went to work for Texas Oil and Gas Corporation which was later bought by Marathon Oil. He worked as a land manager and vice president for Fortson Oil for 15 years, and directed all aspects of land management, leasing, mineral title, contracts and legal matters related to drilling hundreds of wildcat and development prospects throughout the United States.
In 1998, Taylor co-founded Neuhoff-Taylor Royalty Company with his partner Joe B. Neuhoff. They began acquiring producing oil and gas mineral leases as well as royalties. Also in 1998, Taylor, Robert D. Ravnaas and Ben J. Forston co-founded Kimbell Royalty Group, which is led by Kimbell Art Foundation. He said that together these companies have sourced, negotiated and acquired more than 200 producing royalty and mineral packages in 28 states including interest in millions of acres of land.
For the past 21 years, Taylor and Ravnaas have led the sourcing, negotiating and management of all land, title, engineering, accounting and legal aspects of more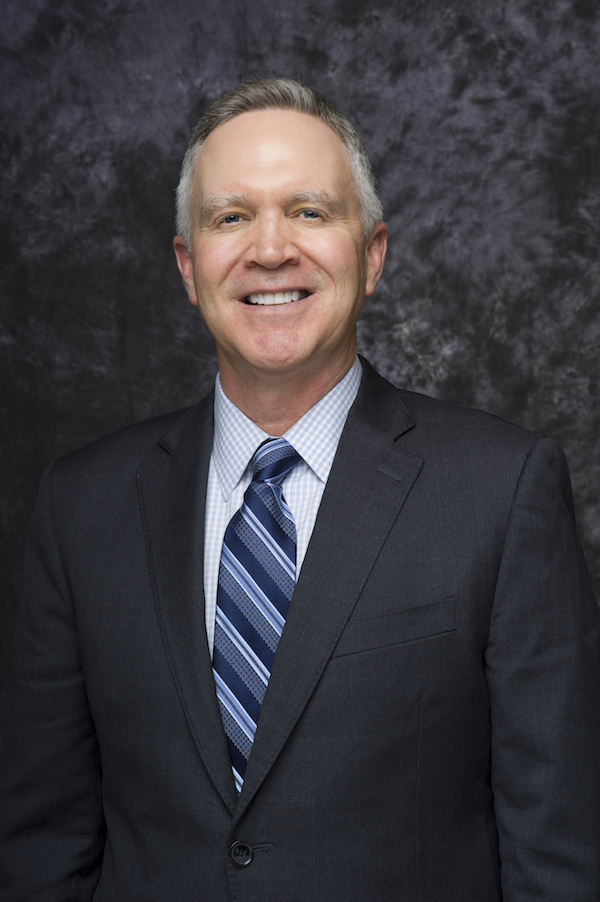 than $1 billion in assets. In 2015, Taylor co-founded and is currently executive vice chairman of Kimbell Royalty Partners, LP, with an initial public offering in February 2017 that traded on the New York Stock Exchange under the ticker symbol KRP.
In 2006, Taylor created two scholarship programs at South Plains College – one in the name of J.B. Balch to support future teachers and the other to honor his parents, Bill and Joyce Taylor. Taylor said there is no doubt in his mind that attending SPC was the wisest decision he ever made because that is where he met Professor Balch, the man who guided him to his future. The second scholarship has supported future musicians in the commercial music program. Taylor said he created the scholarship because his father played five instruments and would often come to campus to 'jam' with the instructors.
Currently Taylor remains in the oil and gas business in the Dallas and Fort Worth area. He enjoys spending his time ranching and relaxing with his family. He has two adult children, Ryan C. Taylor of Dallas and Ann Elise Taylor of Chicago, Ill. Both Taylor children received their degree in journalism from the University of Missouri.
The award recipients join 33 other former SPC students who have been named Distinguished Alumni since the program began in 1987.