Audry Crowson
South Plains College student wins Region One Student of the Year in Austin
LEVELLAND – South Plains College student Audrey Crowson was selected as the Region One Student of the Year during the recent Student Government Association (SGA) visit to the state capitol in Austin. She is eligible for the State Student of the Year who will be chosen in April.
Crowson, 20, is a sophomore from Lubbock and she serves as the Commuter Affairs Representative in the college's SGA.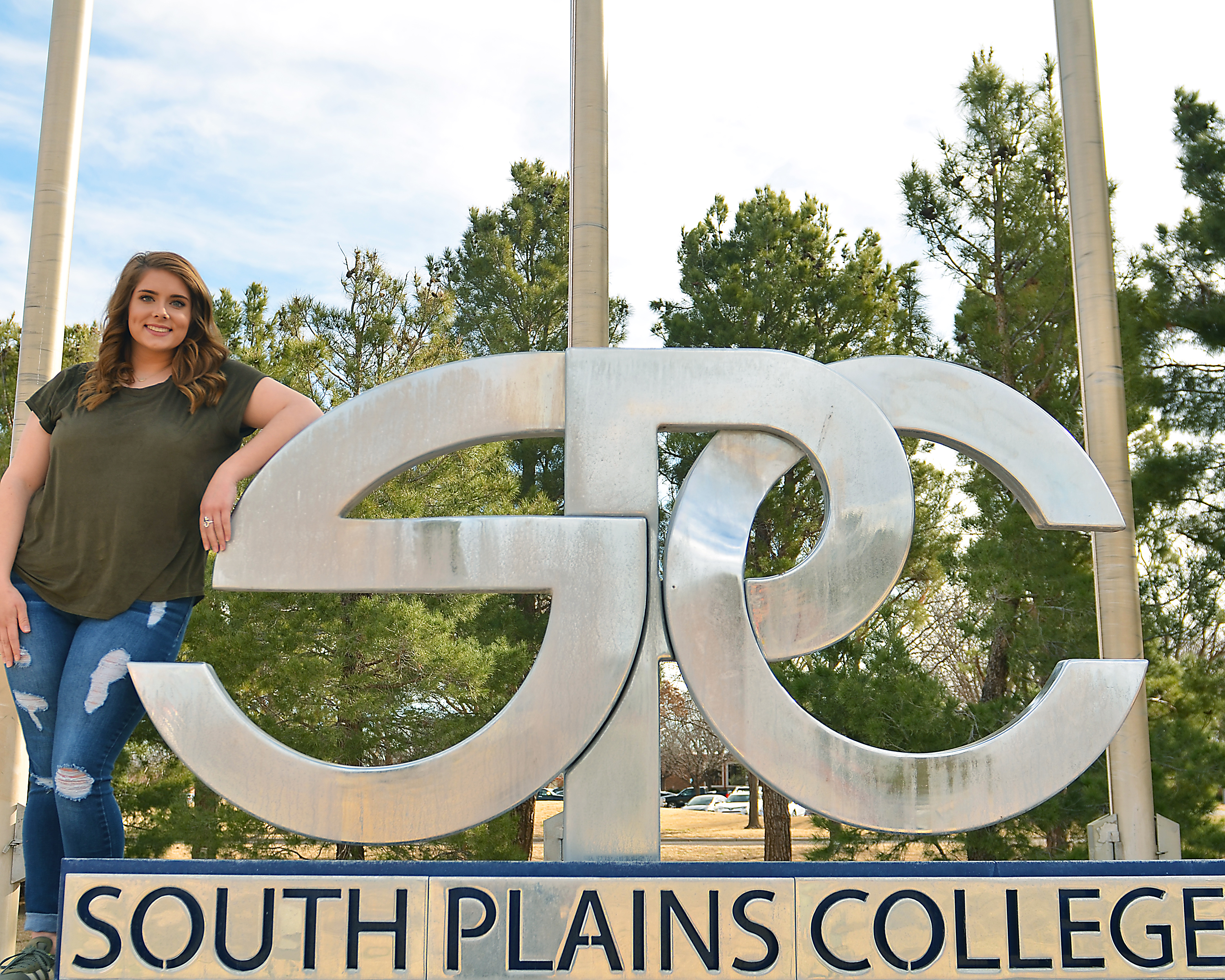 Crowson was nominated by SPC SGA's historian Kodee Scott. According to Scott, "Audrey has been a vocal advocate for the Philanthropy project at SPC. She goes above and beyond in everything she does, and she is truly someone to admire.
"When I first joined Student Government, I enjoyed watching how Audrey would conduct herself in the meetings, and she was always willing to help when I had questions," she said. "She is an amazing student and friend, and I believe the honor of student of the year is very much deserved."
Crowson is a Campus Ambassador and the Vice President of The Meet and Greet Social Club at SPC. She works part time on campus in the office of Marketing and Recruitment. In the evenings, she provides childcare for families in the Lubbock community.
Crowson is the daughter of Wade and Tina Crowson of Lubbock.
The Region One Texas Junior College Student Government Association meeting was attended by representatives from El Paso Community College, Odessa College, Midland College, South Plains College and Vernon College.