Crown Point Health
Crown Point Health Suites awards scholarships to three SPC nursing students
LEVELLAND – Three South Plains College vocational nursing students recently were presented the Crown Point Health Suites Excellence in Nursing Impact Scholarships. The recipients are Christy Abigide, William Smith and Brooke Mino, all of Lubbock. Each student received a $2,500 scholarship for the 2018 academic year.
The scholarships reward one incoming freshman student and two current students in the last semester of the SPC Licensed Vocational Nursing program. Recipients must be full time students and maintain a grade point average of at least 2.0. Abigide and Mino are second semester nursing students who will graduate in May 2018. Smith is a first semester nursing student who will be entering the program in January 2018.
This scholarship was created to honor the memory of Ida Mae Jewell, said Billy Jewell, RN and founder of Crown Point Health Suites. The late Mrs. Jewell was 42 years old when she became a nurse, and she had seven children who were all involved in health care. After nearly 30 years in the skilled nursing industry, the Jewell family members opened Crown Point Health Suites. All of the LVNs on the staff at Crown Point are gradutes of the SPC Vocational Nursing program.
"I'm encourage you to do real well in school and make a difference in our industry," he said. "Thank you so much, and I want you to make a difference for your friends, your family and your class.
In recognizing the gift, Stephen John, vice president of Institutional Advancement at SPC, said, "This is really an exciting opportunity that you are presenting students at South Plains College. When community partners like Crown Point join us in helping us accomplish our vision of improving each student's life, then it's a great day.
"We are very grateful that you have chosen SPC and chosen our program to be the beneficiary of your generosity," he said. "The investment that you're making in these young people right here pays big dividends to our communities. Thank you very much. We appreciate the support and hope we can continue this partnership."
For more information on the scholarship, to make a donation or for more information about ways to support scholarships and students at South Plains College, please contact Julie Gerstenberger, Director of Development and Alumni Relations, at (806) 716-2020.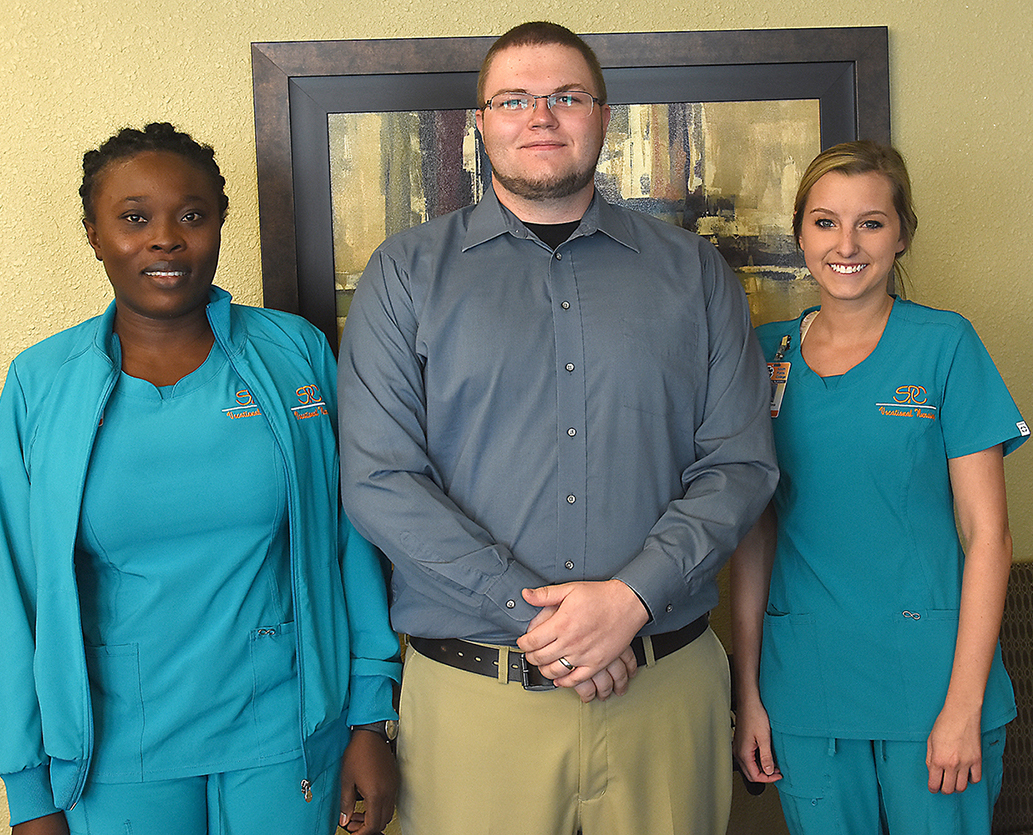 SPC NURSING SCHOLARSHIP RECIPIENTS – Three South Plains College nursing students recently were named recipients of the Crown Point Health Suites Excellence in Nursing Impact Scholarships. Shown from left are Christy Abigide, William Smith and Brooke Mino, all of Lubbock. (SPC Photo/Wes Underwood)