Gala 2020
Flatland Cavalry to perform at SPC annual scholarship gala on Feb. 28
LEVELLAND – South Plains College announces Flatland Cavalry as the featured entertainment during the 22nd Annual Scholarship Gala on Feb. 28 (Friday) in the Mallet Event Center. This marks the first time in the college's history that the gala will be held on a Friday. This year's theme is "Building Opportunities."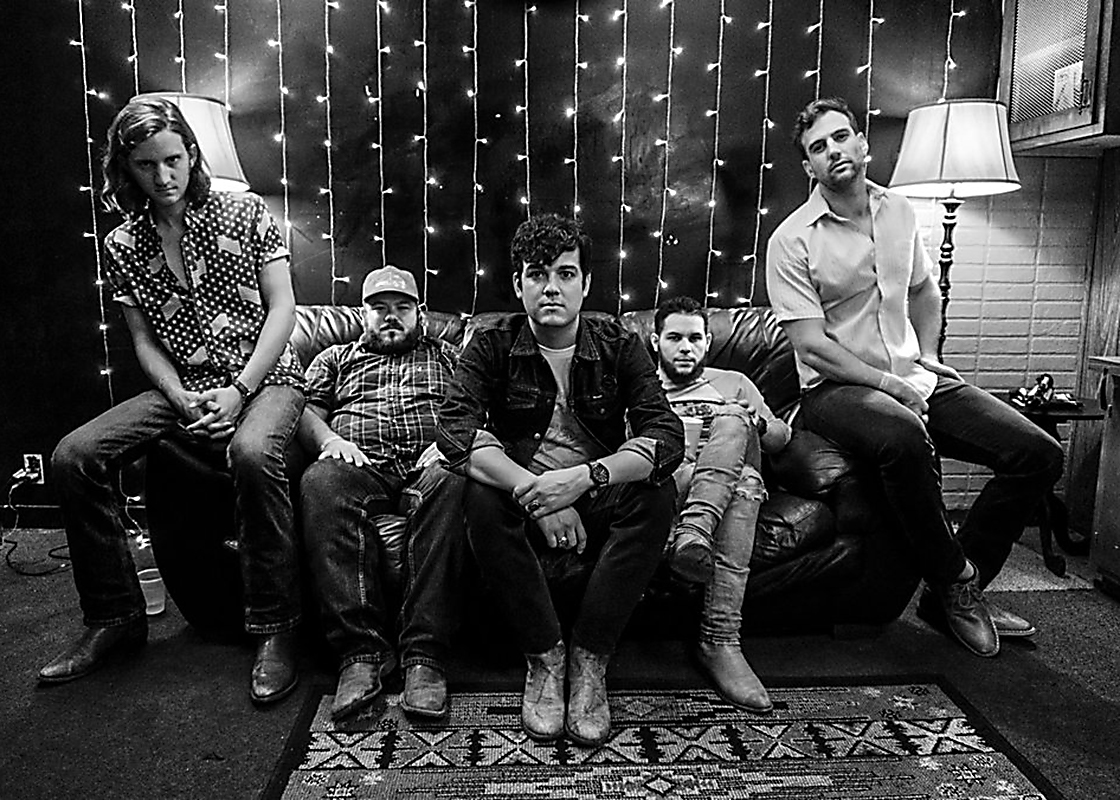 Flatland Cavalry is a country-folk-Americana band from Lubbock. The band features five members, one of whom is an SPC alumnus – Cleto Cordero, lead vocals/guitar; Reid Dillion, electric guitar; Wesley Hall, fiddle; Jonathan Saenz, bass; and Jason Albers, percussion. Saenz was a bass major in the Commercial Music Department at South Plains College and completed his studies in 2015.
The band's debut EP album "Come May" was released in May 2015. Their first full-length album "Humble Folks" debuted on April 1, 2016. Hours after the release, the album hit number two on iTunes' top 100 country albums chart. The album reached number 38 on the Billboard Top Country Albums chart. In January 2019, the band released its second studio album, "Homeland Insecurity."
In August, former SPC instructor Scott Faris of Amusement Park Recording Studio reported Flatland Cavalry's "Old School" was listed as the number one song on the Texas Regional Radio Report. Netflix's original series "The Ranch" starring Ashton Kutcher, Debra Winger and Sam Elliott features the band's song "Sleeping Alone."
Currently, Flatland Cavalry is onboard the Royal Caribbean International Freedom-class cruise ship Liberty of the Seas sponsored by Texas Country Music Cruise through Oct. 6. Other performers on the cruise include Pat Green, Bri Bagwell, Randall King, Bart Crow and the Dirty River Boys. Flatland Cavalry has tour dates through December 22 in Texas, Arkansas, Illinois, Oklahoma, Missouri, Colorado, Washington, Idaho, Oregon, California and Nevada.
In addition to the musical performance, the gala will feature a live and a silent auction as well as raffles. Guests will also enjoy a served meal with beer and wine available for purchase. One hundred percent of the proceeds go directly to student scholarships.
According to Julie Gerstenberger, director of development and alumni relations, scholarships are an essential tool for most students as they work to build their success in higher education. The Scholarship Gala helps equip future SPC students with the financial support they need.
"The purpose of the Scholarship Gala is to raise funds for scholarships," Mrs. Gerstenberger said. "More than 800 South Plains College students are receiving scholarship support from the SPC Foundation this academic year. The Scholarship Gala really is a party with a purpose."
There are opportunities for community involvement now and until the event itself, Mrs. Gerstenberger said. In addition to opportunities to volunteer, donated auction items are needed for both the live and silent auction as are cash donations. For assistance with these opportunities, contact Stephanie Smith, alumni coordinator, at (806) 716-2103 or by email atslsmith@southplainscollege.edu.
In addition, tables and tickets are now available for purchase. All sponsorships levels are the same as last year's Gala with the top two featuring a VIP Meet and Greet Cocktail Hour immediately preceding the event. The sponsorship levels are Underwriting Partner – $7,500; Diamond Sponsor – $5,000; Ruby Sponsor – $2,000; Sapphire Sponsor – $1,000; and Gold Sponsor – $125.
Attendees should consider purchasing their tables before this year ends. Checks are welcome and credit card payments may be made by phone or in person until 4 p.m. on Dec. 12 (Thursday) by calling or visiting the development office. During the college's Christmas break, credit cards may be used to purchase tables and tickets online at www.southplainscollege.edu/donate. Payments by check dated and postmarked by Dec. 31, 2019 will count toward 2019 tax deductions.
SPC will re-open Jan. 2, 2020 at which time sponsorship reservations will resume. Detailed information and a printed invitation will be mailed to patrons shortly thereafter.
For more information about the Scholarship Gala or other ways to support South Plains College and SPC students, please contact Julie Gerstenberger, director of development and alumni relations at (806) 716-2020 or by email at jgerstenberger@southplainscollege.edu.