Honors Program
South Plains College recognizes first graduate of Honors Program
LEVELLAND – South Plains College recognizes the first graduate of its Honors Program, Mackenzie Halford of Regina, Saskatchewan, Canada. Halford is a general studies/social work major.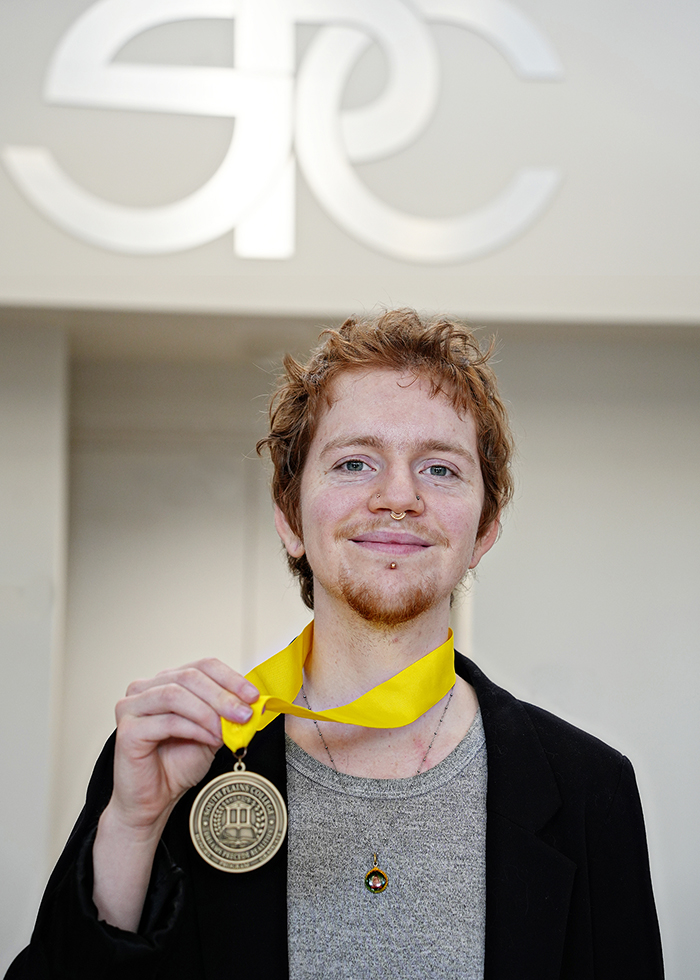 South Plains College launched the Honors Program in fall 2019. The Honors course provides creative avenues for students to investigate, question, and discuss academic topics in greater depth and context. An Honors course is an immersive introduction for students to the scholarly approaches, practices and methods of the associated discipline.
"I never envisioned being the first graduate of this program," Halford said. "I was attracted to the opportunity to be able to deepen my studies above and beyond what is expected in a normal college course. I am honored to be the first graduate from the Honors College, and I wish Dr. Roy Bearden-White could be here to see it."
Dr. Bearden-White passed away on April 29, 2023. He taught English at SPC for 10 years, and he was also a co-director of the Honors Program.
In addition to Dr. Bearden-White, Halford's grandmother, Sharon Halford, is credited as being the most influential person in Halford's life.
"I spent every weekend with her when I was growing up," Halford said. "She always supports and encourages me in all of my pursuits, introduced me to Buddhism, and is the most compassionate person I have ever met."
Halford's parents are Delaina Pearson, Darren Hick and Chris Halford. Halford, who plans to transfer to Texas Tech University in the fall of 2023, will pursue a bachelor's degree in social work.