Chuckwagon Madrigal
South Plains College Theatre to present Chuckwagon Madrigal on Dec. 1-3
LEVELLAND – South Plains College's Fine Arts and Theatre departments will host a Chuckwagon Madrigal at 6:30 p.m. from Dec. 1-3 in the Sundown Room. The doors will open at 6 p.m. with the service and show beginning at 6:30 p.m.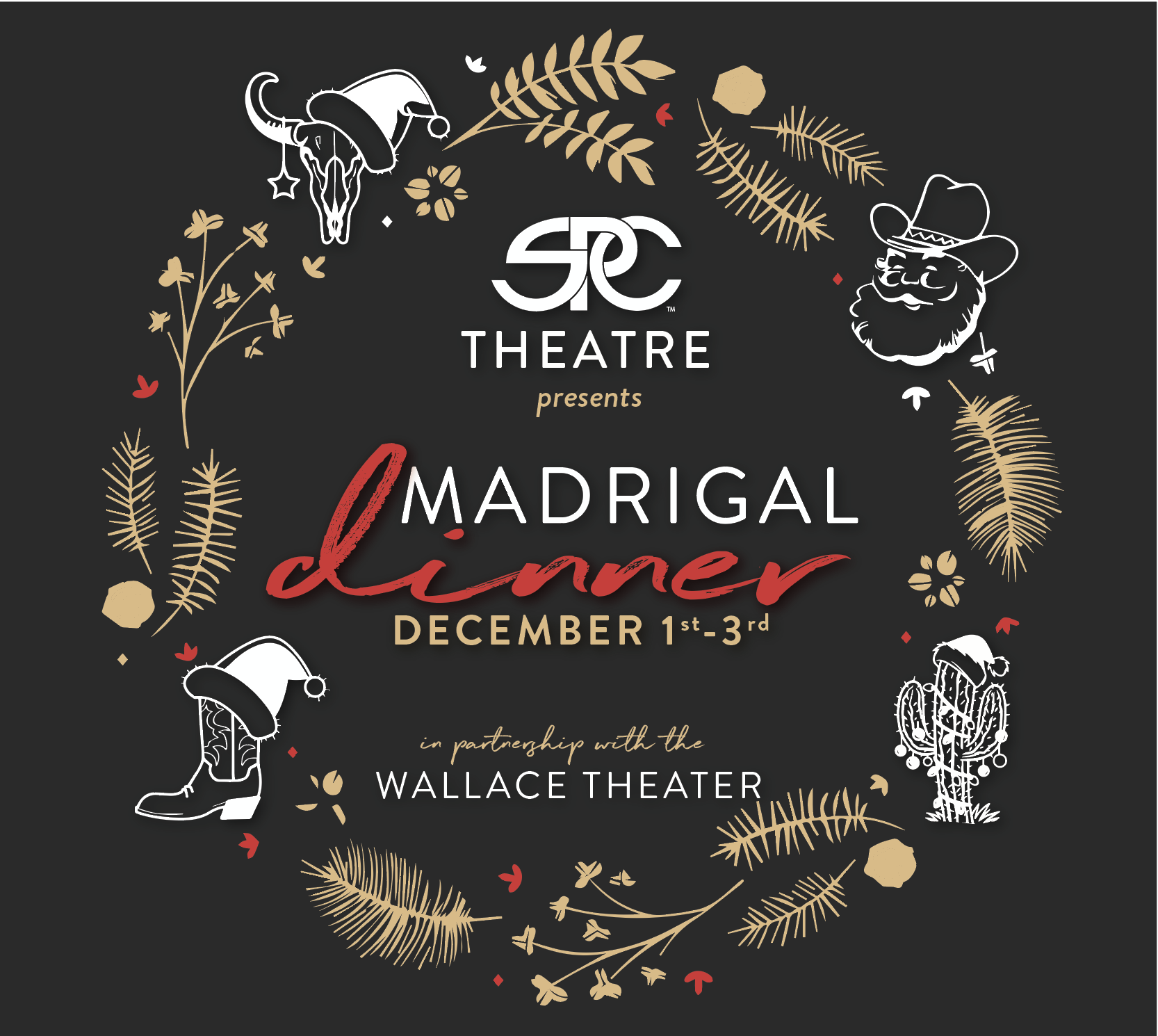 The cost of tickets is $25 each, or a table that seats eight costs $200. There will be 80 seats per night. Tickets should be purchased at least 24 hours in advance. There will be no refunds or changes after Nov. 29. To purchase tickets, click the banner on the website http://southplainscollege.edu/theatre.
The Chuckwagon Madrigal is a Cowboy Christmas theme set in Levelland. The menu will feature brisket and beans, cole slaw, cornbread, western costumes and country/folk music. The play will be performed between the courses of the meal, and a concert of choral music concludes the festivities.
The cast includes Ethan Wilkerson, Riley Davidson, Daniel Teran, Kylie McCay, Nathan Talamantez, Victoria Bateman, Jaedyn Meyer and Cloe Webb.
For more information, contact Dr. Daniel Nazworth, chairperson of the Fine Arts Department and professor of Theatre Arts, at (806) 716-2260.