Miranda Nale
Whitharral High School senior earns associate degree before diploma
LEVELLAND – The month of May is special to Miranda Nale. The Whitharral senior will celebrate her graduation from college and high school.
Nale will earn an associate's in general studies, an accomplishment made possible through dual credit. The Dual Credit Program at South Plains College allows students to enroll in college-level courses and earn college credit while a junior or senior in high school. Thanks to a cooperative agreement between SPC and Whitharral Independent School District, participating students take classes that generally are offered at the high school.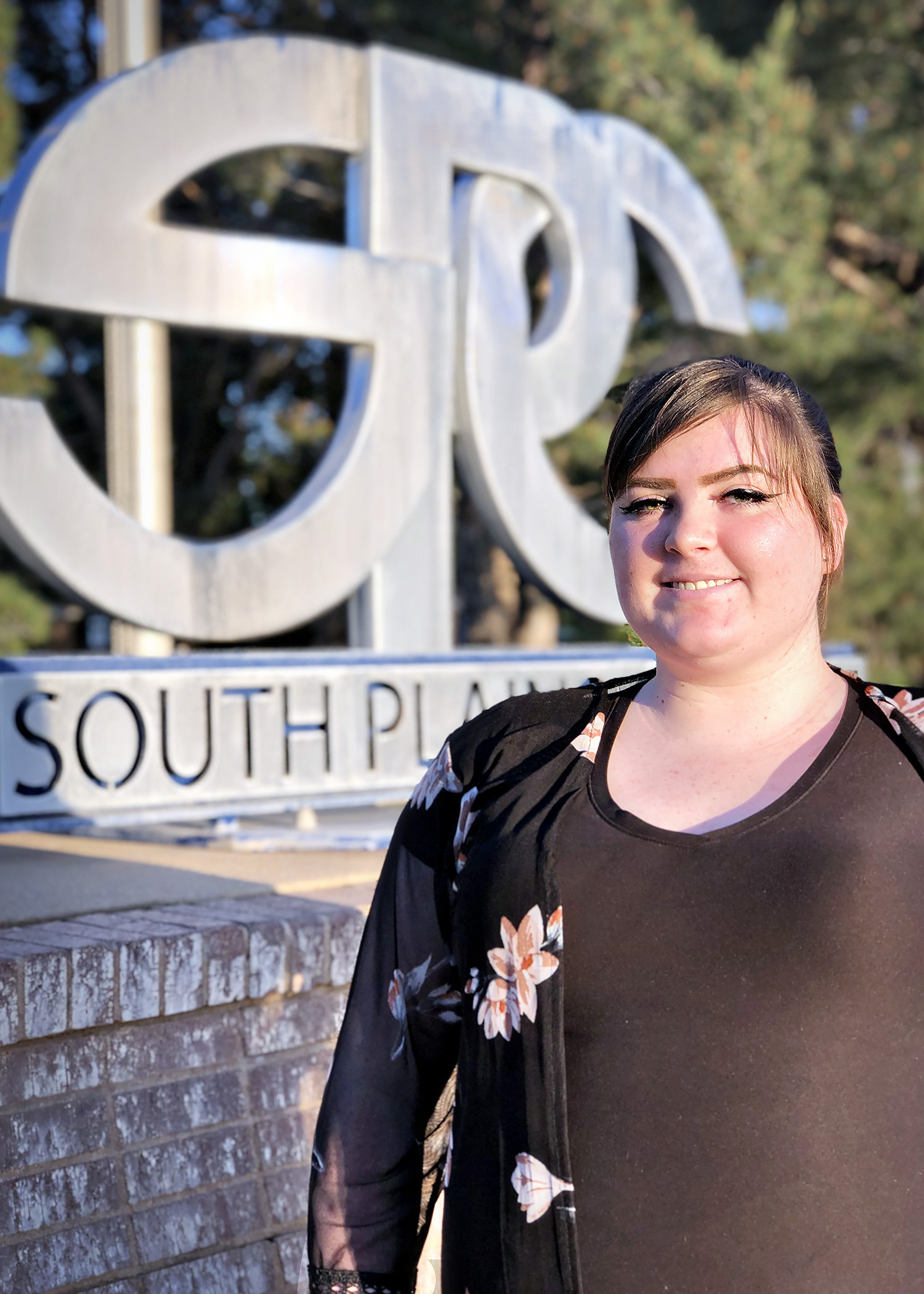 "I really enjoy writing, and I've been pretty successful in the writing categories for University Intercollegiate League," she said. "I finished in the top 10 in the state."
Nale said she wanted to pursue a profession where she could use her writing talents, but she didn't want to be a teacher. Instead, she has chosen to pursue mortuary science in Amarillo, and she plans to become a certified mortician.
"I've always had an interest for this field, but I finally decided on mortuary science because I was offered an internship with Shawna Wagley of Hillcrest Funeral Home in Littlefield," she said. "I have to complete the certification process but in a couple of years, we will see where things go."
Although Nale still has a couple of classes to complete at South Plains College, she feels prepared for the journey towards her profession.
Nale said her motivation to follow her dreams stems from the inspiration she receives from her mother. She was the first one in their family to ever attend college. Presently, she is finishing her master's at Wayland Baptist University.
"She managed to raise three children, work full time and attend college full time," Nale said. "I've had a lot of help from my teachers and I know that all the hard work pays off."