Smith South Plains
FOR IMMEDIATE RELEASE
CONTACT: Myrna Whitehead
(806) 716-2212
mwhitehead@southplainscollege.edu
Fall 2018
Smith South Plains donates three vehicles to SPC Automotive Technology Program
LEVELLAND – The automotive technology program at South Plains College recently received three vehicles for its program from Smith South Plains Ford Lincoln.
The donation of two 2012 Chevrolet Silverado 2500 HD extended cab trucks and a 2015 Jeep Grand Cherokee will allow students in the automotive program the opportunity to train on newer model vehicles.
"I took a tour of the facility about a year ago and realized all the vehicles they have out here are really aging and most of them are more than 10 years old," said Annette Sykora, owner/operator of Smith South Plains. "It's really important for these students to have the latest technology to work on and that's how they will benefit the industry the most, and further their careers as well."
Sykora serves as the chairman of the National Auto Dealers Association Foundation. In this position, she is trying to fulfill the tremendous need for automotive technicians nationwide. The automotive program at SPC currently uses the curriculum and diagnostic tools recommended by the Automotive Service Excellence Educational Guidelines.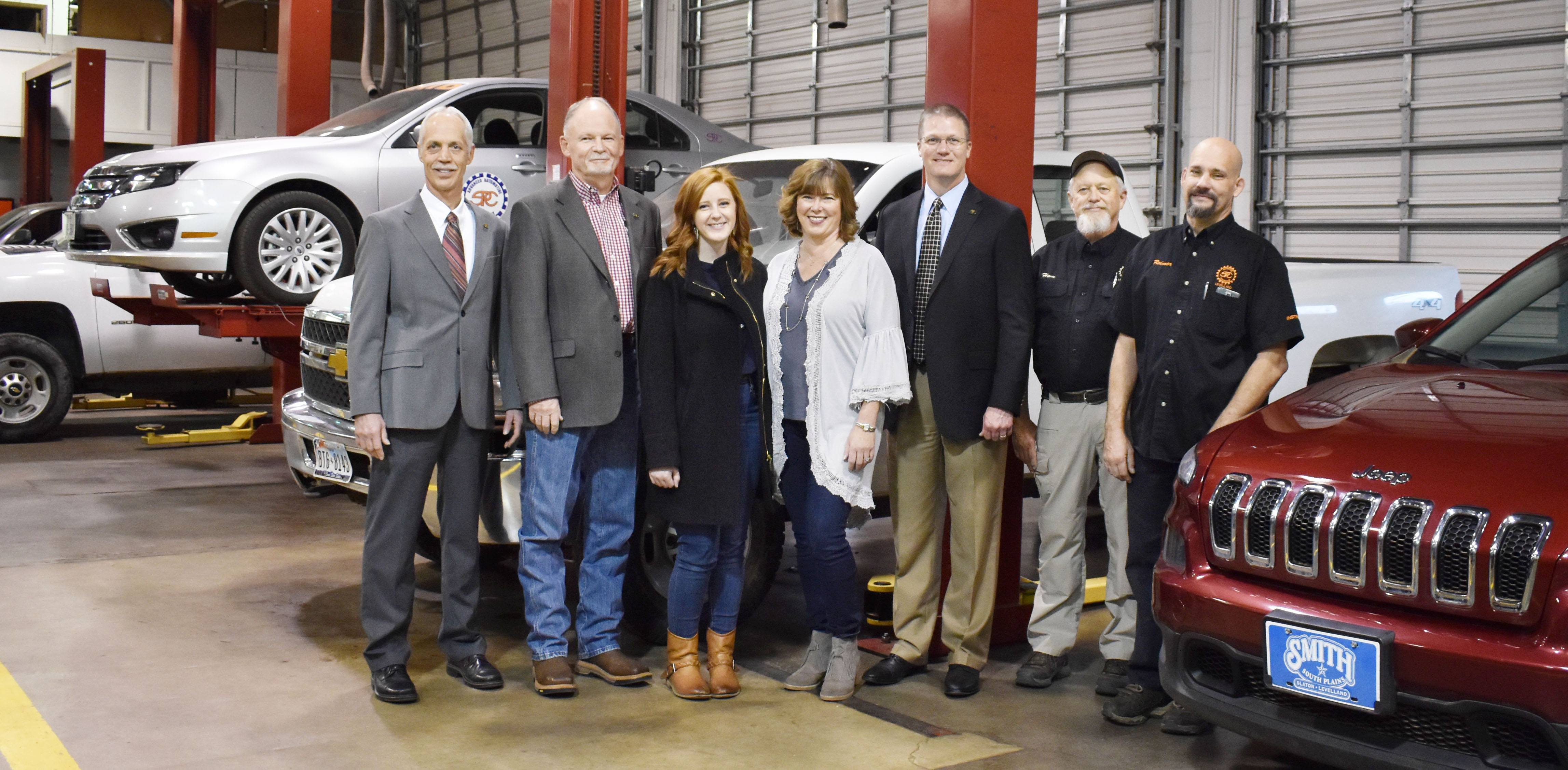 "Industry experts estimate an immediate need for 30,000 technicians," she said. "The students have the tools but they needed the cars to work on."
According to Gary Ham, program coordinator and associate professor of automotive technology, these vehicles add new, late model technology to the SPC fleet.
"Our students will be able to learn on newer vehicles so they will be better prepared to enter the workforce," Han said.
The Smith South Plains family has operated dealerships for the people of West Texas for three generations. Sykora said the fourth generation is already in place with son-in-law Tell Campbell as the service manager; son Ryan Sykora works in the parts department; daughter Nicole Campbell is the marketing director; and son Holden Sykora is the sales manager.