Songwriting Contest
South Plains College to host Songwriting Contest on March 30
LEVELLAND – Are you an aspiring songwriter? South Plains College will host a Songwriting Contest for aspiring talent in the West Texas area. Sponsored by SPC's Commercial Music Department, the winner of the contest will be featured during Fest Week on March 30 in the Tom T. Hall Studio.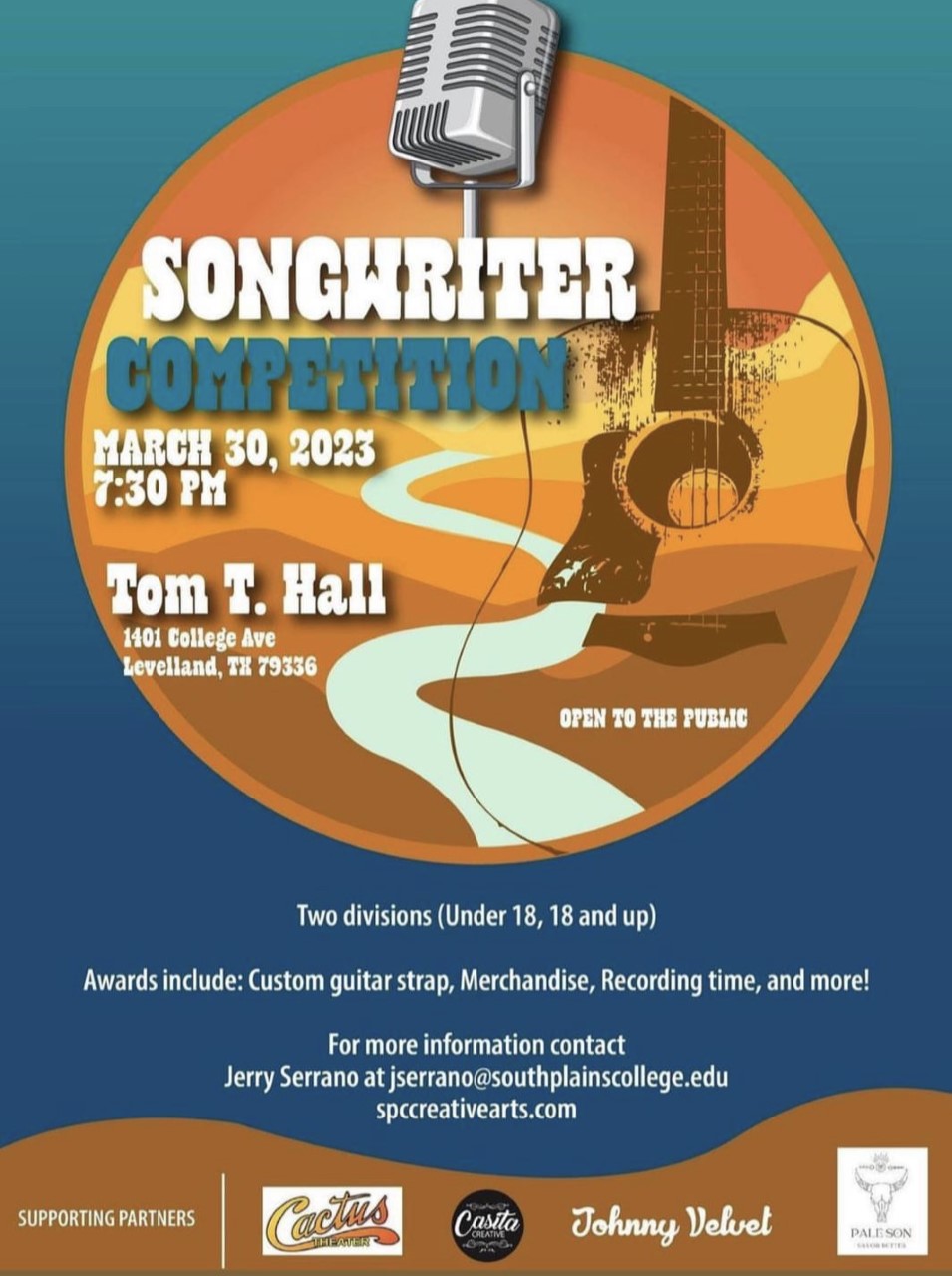 The contest will be divided into two categories: high school writers ages 14–17 and adult writers ages 18 and older. Each artist will be required to produce an original song, then enter his or her submission as an audio file before the March 3 deadline.
The entries will be judged by a panel of professional songwriters. One of the top five candidates will win an award and the opportunity to perform his or her song on stage at the Tom T. Hall studio. Other prizes will include a professional logo, a poster and a custom-made guitar strap.
For information about the Songwriting Contest, contact Brent Wheeler, associate professor of commercial music, at (806) 716-2023, and Jerry Serrano, instructor in commercial music, at (806) 716-2282.