Xcel Energy Foundation
Xcel Energy Foundation grants $3,000 for STEM scholarships
LEVELLAND – Three South Plains College engineering and computer science students are benefitting from a $3,000 scholarship grant from the Xcel Energy Foundation this spring semester.
The grant was awarded to the South Plains College Foundation to support student achievement and completion in science, technology, engineering and mathematics disciplines.
"It is unique and special to teach and serve in a community with so much public, private and corporate support of the science, technology, engineering and mathematics (STEM) area," said Dr. Sheyleah Harris-Plant, professor and chairperson of mathematics, engineering and computer science.
"Recent events continue to show the importance of science, technology and engineering, all of which are built on a strong mathematics foundation," she said.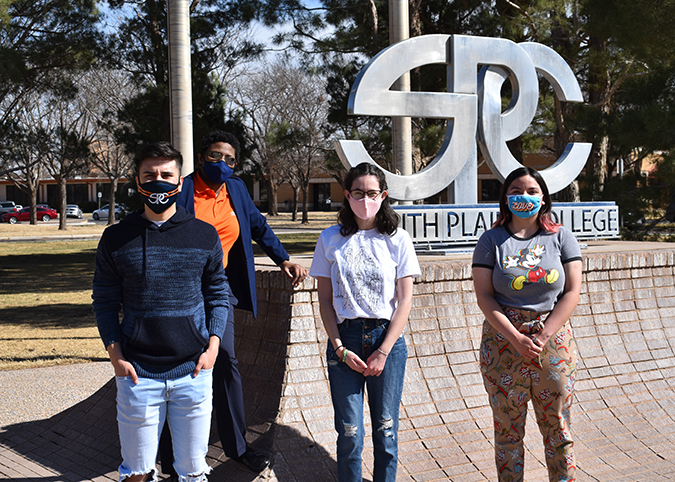 "Xcel Energy's continued sponsoring of these scholarships allows students to pursue an education in an area that will not only benefit themselves but also our community and world."
The grant to South Plains College has provided $1,000 scholarships to three students who are studying pre-engineering or computer science for the 2020-21 academic year.
The scholarship recipients are Juliette Fernandez, engineering major from Brownfield; Breklin Davis, chemical engineering major from Lubbock; and Ramon Zubiate, computer science major from Denver City.
"Scholarships like the Xcel Energy scholarship, help students like us continue our journey of higher education by helping us worry less about being able to financially support ourselves and focus more on our studies towards a degree that we're passionate about," said Fernandez. "These awards mean a lot to us, even emotionally, because they show that people recognize the hard work that we students do, and choose to believe and support us."
"Coming from a large family, there is always an abundance of love; however, there isn't always the financial support needed to achieve my academic goals," said Davis. "Thanks to the kindness and generosity of donors, I am able to fulfill these aspirations without the weight of debt on my shoulders."
"Receiving the Xcel Energy STEM scholarship motivated me even more than ever before to try my hardest in school and in my personal life," said Zubiate. "The thought of receiving such a meritorious award gives me the confidence to finish my school year with my best academic ability. Scholarships give students the financial aid and the determination they could utilize in school. Since I am a recipient, I am thankful that the dean and faculty chose me for this scholarship, as well as thankful that Xcel Energy supplied the funds for the award."
Since 2007, the Xcel Energy Foundation has provided $66,500 to the South Plains College Foundation to fund scholarships for various programs.
"Xcel Energy invests in the regional economy by ensuring our energy infrastructure is on a solid footing, but we also know that without an educated workforce, our investments can only do so much," said Ben Jaime, Xcel Energy manager of community and economic development. "It is critical to develop that workforce by eliminating the barriers to higher education which, in many cases, are financial. The Xcel Energy Foundation's support of scholarship programs at South Plains College is a small investment relative to the enormous benefits we all receive as the workforce becomes more educated."
For more information about how to support South Plains College students through impact scholarships, contact Julie Gerstenberger, director of development and alumni relations at (806) 716-2020.