---
Global Scholars
Opportunities for International Education
---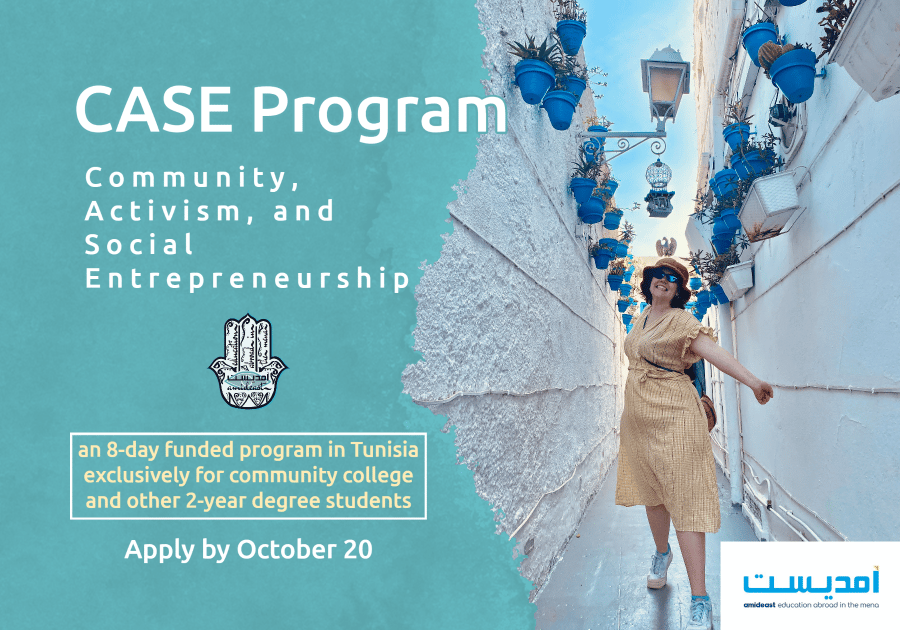 The CASE: Community, Activism, and Social Entrepreneurship Program
The CASE Program is an 8-day fully funded, guided program in Tunisia specifically for students of 2-year institutions and 2-year or similar pre-baccalaureate degree programs at 4-year institutions. Participants will be introduced to the world of advocacy and civil society organizations in and around Tunis through daily presentations, panel discussions, engagement with local peers, tours, and community service. Participants will interact with leading organizations, activists, and community leaders on topics of civic engagement, sustainability, race and indigeneity, gender, migration, and other critical global justice issues through Tunisian and North African lenses.
Highlights:
You will be accompanied by a Program Leader experienced in the region and with the community college system.

You will learn with and hear from leaders in the fields of civil society, sustainability, race, gender, and indigenous people in Tunisia.

You will explore Tunis, the vibrant ocean-side capital of Tunisia.

You will come away ideas and plans for using your experience to benefit your home communities.

Amideast

works exclusively in the Middle East and North Africa (MENA) and has been doing so for over 70 years – we are experienced professionals in the study abroad field and the MENA region.
Eligibility:
Applicants to the CASE Program must be:
U.S. citizens or permanent residents of the U.S.

Currently enrolled at a 2-year institution or seeking a 2-year degree or similar pre-baccalaureate degree program at a 4-year institution.

Fully vaccinated for COVID-19, including at least 1 booster, at least 30 days before the program start date.
Note: Knowledge of Arabic or French language is not required to participate on this program. All program activities will be conducted in English.
What makes a competitive applicant?
While our eligibility list is short, preference will be given to candidates who demonstrate the following:
The maturity and independence to navigate and engage with Tunisian culture and people, as well as with peers in a diverse program cohort.

Curiosity and adaptability

Ability and position in home communities to use experience gained on this program to the benefit of the community.
Application and Program Timeline:
Application timeline:
October 20 – application deadline

End-October through end-November – approximately 30 semi-finalists will be asked to do a short phone interview

Before the new year – 15 finalists will be notified
Post-decision timeline:
Immediately after selection – finalists will be able to apply for extra funding to assist with passport fees and airfare

Winter and spring –

Finalists will be invited to join the Amideast Online LMS where Amideast will host pre-departure webinars and provide resources on logistics, preparation, and Tunisia as a host country

Finalists should complete all post-decision questionnaires in their application portals (medical information forms, accommodation requests, passport information, etc.)

By early May – all finalists should have their passports and plane tickets, and completed all post-decision materials

June 2 – departure day! Program runs from June 3 to June 10, 2023.
Benefits:
This is a fully funded opportunity. Funding covers:

Pre-departure programming

Hotel accommodations

Meals

Airport transfers

International medical and evacuation insurance

Program activities and associated local transportation costs

Ongoing program support on-site

Additional aid is available for airfare and passport fees.

All students who successfully complete the program will be Amideast Alumni and have access to our alumni network, events, and discounts on future programs.
Apply:
Are you as excited as we are? Apply now to be part of the first CASE cohort! Applications are brief, but do require a recommendation, so please plan ahead in order to meet the October 20th deadline!
Deadline: October 20, 2022

The InterExchange team is pleased to provide a 2022 update to the CCID network, as three of our signature programs have recently resumed operating:

Work & Travel Canada
US citizens age 18-35 work seasonal jobs anywhere in Canada for up to one year.

Work & Travel Canada Young Professional
US citizens age 18-35 work professional jobs in their career field for up to one year in Canada.

Applications are accepted on a rolling basis until the programs are full. We also invite you to attend an upcoming webinar where we will go over these programs in more detail. As always, we are available to provide personal info sessions or more information on any InterExchange outbound programs.
---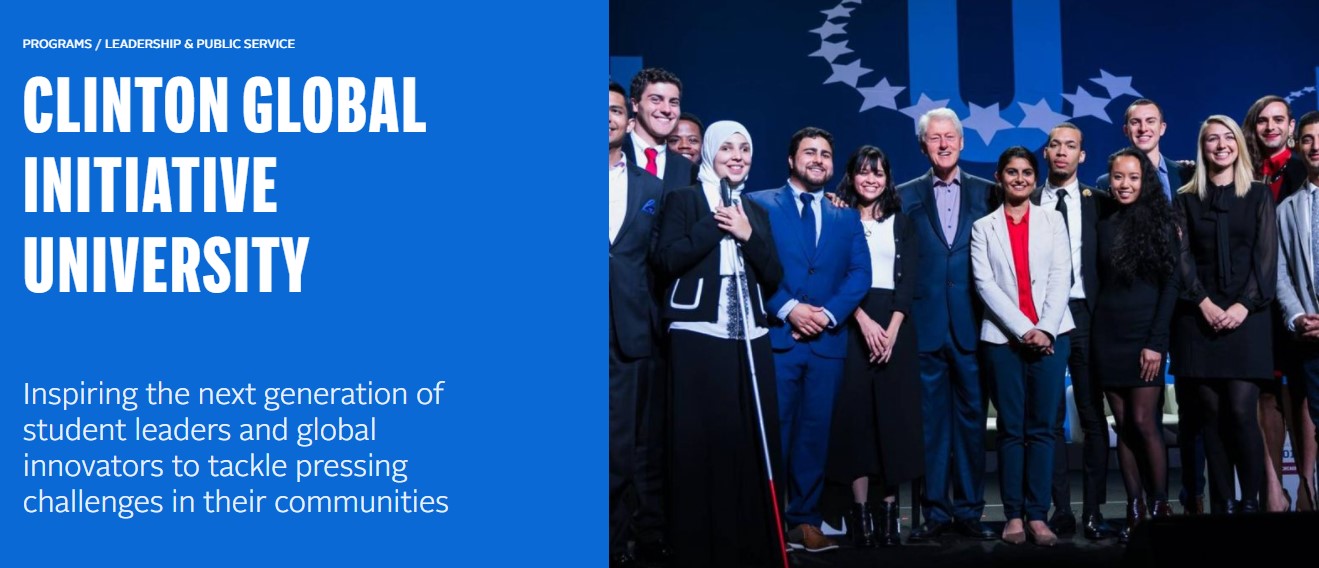 Clinton Global Initiative University (CGI U) is a dynamic community of young leaders committed to developing innovative solutions to the world's most pressing challenges.
CGI U is a unique opportunity to connect aspiring leaders with leading experts in business, technology, and social impact. Each year, thousands of undergraduate and graduate students from across the country and around the world apply to participate in CGI U's year-round community of learning, leadership, and action — beginning with a global meeting where participants, topic experts, and high-profile innovators convene to support and learn from each other.
Visit the website for more information: Clinton Global Initiative University
---

International Communication and Marketing Internship
Location: Washington DC preferred; any location possible.Hours: Flexible, minimum three days / weekCompensation: $500 stipend per semester
What you do for APSIA:
Create website, social media, video, print, and other content to promote APSIA and its events to relevant audiences around the world
Work with the Admissions Manager to publicize APSIA events to target audiences in different locations around the world across all channels
Create student and alumni profiles for APSIA's website and marketing materials to tell the story of what can be done with an APSIA degree
Work with Executive Director and Admissions Manager to evaluate marketing analytics and Return on Investment
Work with the Admissions Manager to grow APSIA's network of student advisors and influencers in Africa, Asia, Europe, Latin America, and North America
Additional projects may include:
Work with the Executive Director to promote APSIA, its programs, and its members to the international affairs industry in Asia and Europe (think tanks, academic institutions, governments, etc.)
Work with the Executive Director and regional committees of members to identify prospective members and affiliates in Africa, Asia, Europe, and Latin America
Identify and support APSIA and/or its members' participation in relevant events in Africa, Asia, Europe, Latin America, and North America
What you bring to APSIA:
Status as current student or recent graduate.
Demonstrated excellence in oral and written communication skills in English. Additional language skills a plus.
Excellent command of MS-Office Suite.
Experience with Canva, WordPress, MailChimp, Facebook, Twitter, Instagram, and social media scheduling tools (ex: Hootsuite).
Basic HTML helpful.
Experience creating social media graphics preferred.
Previous office experience required.
Demonstrated ability to multitask with minimal supervision required.
What you get from an APSIA internship:
Practical experience in multicultural, multinational marketing
A portfolio of projects tailored to a variety of international audiences
Strong connections to top schools of international affairs
Experience in outreach, analysis, and project management
Insights into educational and career trends that will help you shape your career.
How to Apply:
Interested candidates should send a resume, cover letter, writing sample (2 pages maximum), and two points of reference to apsia AT apsia.org. Please include your desired beginning and end dates and available number of hours per week in your cover letter.
Application Deadlines
Spring – Apply by November 30
Summer – Apply by April 18
Fall – Apply by September 2
APSIA does not have the ability to support visas or work permits. APSIA actively subscribes to a policy of equal employment opportunity. We will not discriminate against any employee or applicant because of race, age, gender, color, sexual orientation, physical or mental disability, religion, national origin, or political affiliation.https://apsia.org/about-apsia/apsia-jobs-internships/
Link:
---
Calling all writers, editors, and volunteers! The Overseas Dispatch (TOD) is a globally oriented, grassroots social enterprise dedicated to encouraging creativity among people who are passionate about the world. Started by a former Boren and Critical Language Scholar, TOD provides editorial and advisory services to anyone who wants to raise the likelihood of getting published or amplifying their work on different content platforms, as well as an in-house magazine and a forthcoming searchable database. Already, 40 volunteers are part of our growing organization, and we would love to recruit more! We have volunteer editing positions, senior leadership vacancies, or content submission opportunities—and CCID provides the perfect platform for you to get in touch. If you're interested, please visit our website for more information, or email info@overseasdispatch.org with any questions. Thanks again!
---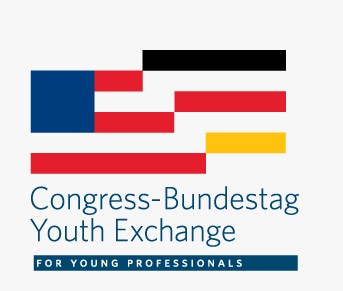 The Congress-Bundestag Youth Exchange for Young Professionals (CBYX) is a fellowship funded by the German Bundestag and U.S. Department of State, that annually provides 75 American and 75 German young professionals, between the ages of 18½–24, the opportunity to spend one year in each other's countries, studying, interning, and living with hosts on a cultural immersion program.
The program consists of three phases:
Two months of intensive German language training
One semester of classes in one's academic or career field at a university, technical or professional school
Three-month internships in one's career field
*CBYX is open to candidates in all career fields who are interested in a year of academic, professional, and cultural exchange.
For more information, please contact cbyx@culturalvistas.org.
Eligibility
CBYX is open to candidates in all career fields, and applicants from a broad range of backgrounds are selected for the program each year. In accordance with the public diplomacy goals of the CBYX program, the selection committee aims to select a diverse group of 75 American participants each year.
Participants are expected to act as "young ambassadors" of the United States in Germany, and to represent the diversity of the U.S. in factors including, but not limited to, career field, educational background, geographic location, disabilities, ethnicity, gender, race, religion and socio-economic status.
U.S. citizenship
Ages 18½–24 at the start of the program
High school diploma
Must exhibit clear career goals and relevant experience in their career field

Experience can be in the form of work, internships, or volunteering

Strong interest in German and world affairs
Prior German language knowledge is not required, but is preferred
What's Included
This funded fellowship opportunity annually covers basic living costs for all 150 participants (75 Americans + 75 Germans), including:
Round-trip international airfare from Washington, D.C. to Germany
Language school costs for two months of intensive German language study
Tuition costs for four months of study
Housing costs for host family, apartment, or dormitory during the pre-internship phases

Note: program funding during the internship depends on earnings

Monthly stipend to cover basic costs of living
Program-related travel within Germany
Health insurance in Germany
How to Apply
All applicants must complete an online application and submit all supplemental materials by November 1 for the program year beginning the following July. A complete application consists of:
Online application form; requiring copies of the following documents to be uploaded with your submission

Resume
Copy of official transcript showing at least the last two years of study
Proof of U.S. citizenship: passport or birth certificate
High school diploma or proof of graduation
Two letters of recommendation to be submitted
---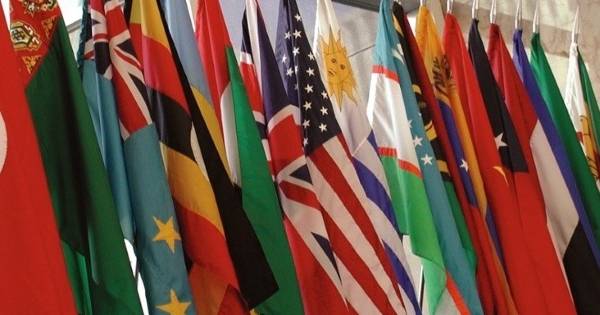 U.S. Dept of State's Foreign Affairs IT Fellowship Provides Academic Funding and a Career Path
For community college students who want to earn an IT-related bachelor's degree, travel the world, and serve U.S. diplomacy, this unique fellowship program is an opportunity of a lifetime.
A two-year program funded by the U.S. Department of State, the Foreign Affairs Information Technology (FAIT) Fellowship provides up to $75,000 in academic funding toward the junior and senior years of an IT-related undergraduate degree program. Fellows also participate in two full-time summer internships (with stipends) and receive professional development and mentorship. When they complete the fellowship and the State Department requirements, fellows receive an appointment in the Foreign Service where they begin their Information Management Specialist career.
The FAIT Fellowship program is designed to attract underrepresented populations in the technology field who are interested in Foreign Service careers. The program encourages students with varied backgrounds, including ethnic, gender, racial, social and geographic diversity, as well as those with financial need, to apply for the Fellowship.
The application submission deadline for the 2022 cohort of the FAIT Fellowship was January 31, 2022.
The next application cycle will be for the 2023 cohort and will open in September 2022. The new dates and timeline will be announced prior to September.
Community college students who have at least a 3.2 cumulative GPA and are pursuing an IT-related degree are well-positioned to apply for this exciting program.
See the
FAIT Fellowship
website for eligibility requirements, benefits, and application instructions. Plus, you can view video interviews with past FAIT Fellows and current Foreign Services IMS's, read articles on the Diplomatic Roots blog, and sign up for a webinar.