Plains Bridges to Baccalaureate Program

The Plains Bridges to the Baccalaureate (PBB) Program is a partnership between South Plains College (SPC) and Texas Tech University (TTU) funded by the National Institutes of Health. PBB is a multi-faceted program for students from underrepresented groups interested in science and who plan to start their college career at South Plains College. The program aims to help these students succeed in higher education and to help them make a smooth, successful transition to a four-year institution, such as Texas Tech University.
The PPB Program provides activities and services to help SPC students succeed in college, transfer to a four-year university, and continue their education in the biological/biomedical sciences. Examples of activities include workshops focused on time management, study strategies and careers in science, undergraduate research, and travel to a national scientific conference.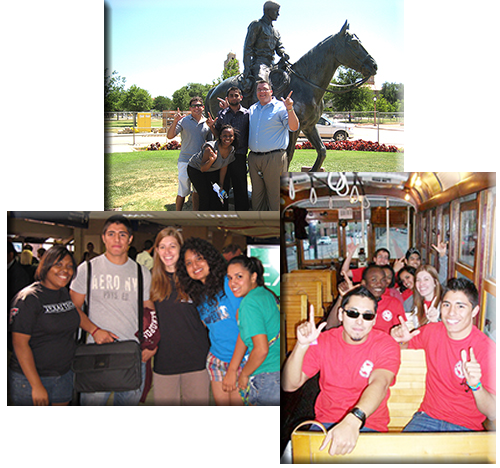 Participants in the program receive:
Guidance in navigating through college and choosing a career in science.
Preparation for education beyond the baccalaureate.

Participation in the Mentor Tech program(

http://www.depts.ttu.edu/mentortech/

) at TTU which pairs

the student with a mentor at TTU.

Employment to participate in undergraduate research with scientists at TTU and the TTU Health Sciencess Center.
Involvement in a supportive and educational environment

for underrepresented minorities.
To participate, students must be:
A current, full-time student at South Plains College.

US Citizen or permanent resident.

From an underrepresented group (Hispanic American, African America, American Indian, native of US Pacific Islands and rural Appalachians).

Interested in exploring a career in the biological or biomedical sciences.

Committed to being actively involved in a two-year interactive program, both at SPC and their transfer institution.
To learn more about this program and apply, please visit:
http://www.bridges.tiehh.ttu.edu/index.html
You may also contact Dr. Laci Alexander, Program Director, South Plains College or Dr. Jaclyn Cañas-Carrell, Program Director, Texas Tech University.