Changing Terms
At the top of the page, there is a course term selection bar that allows users to navigate to old terms or to upcoming courses. There is also a drop-down menu that can be made available by clicking the down-arrow at the center of the page.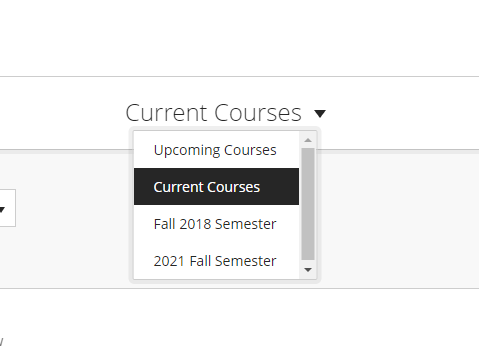 This menu will show all the terms with available courses. By default, this option is set to display "Current Courses".
It is also possible to favorite a course, which will ensure that it always shows at the top of the page when in the Current Courses tab. In order to favorite a course, select the star icon in either the tile view or the list view.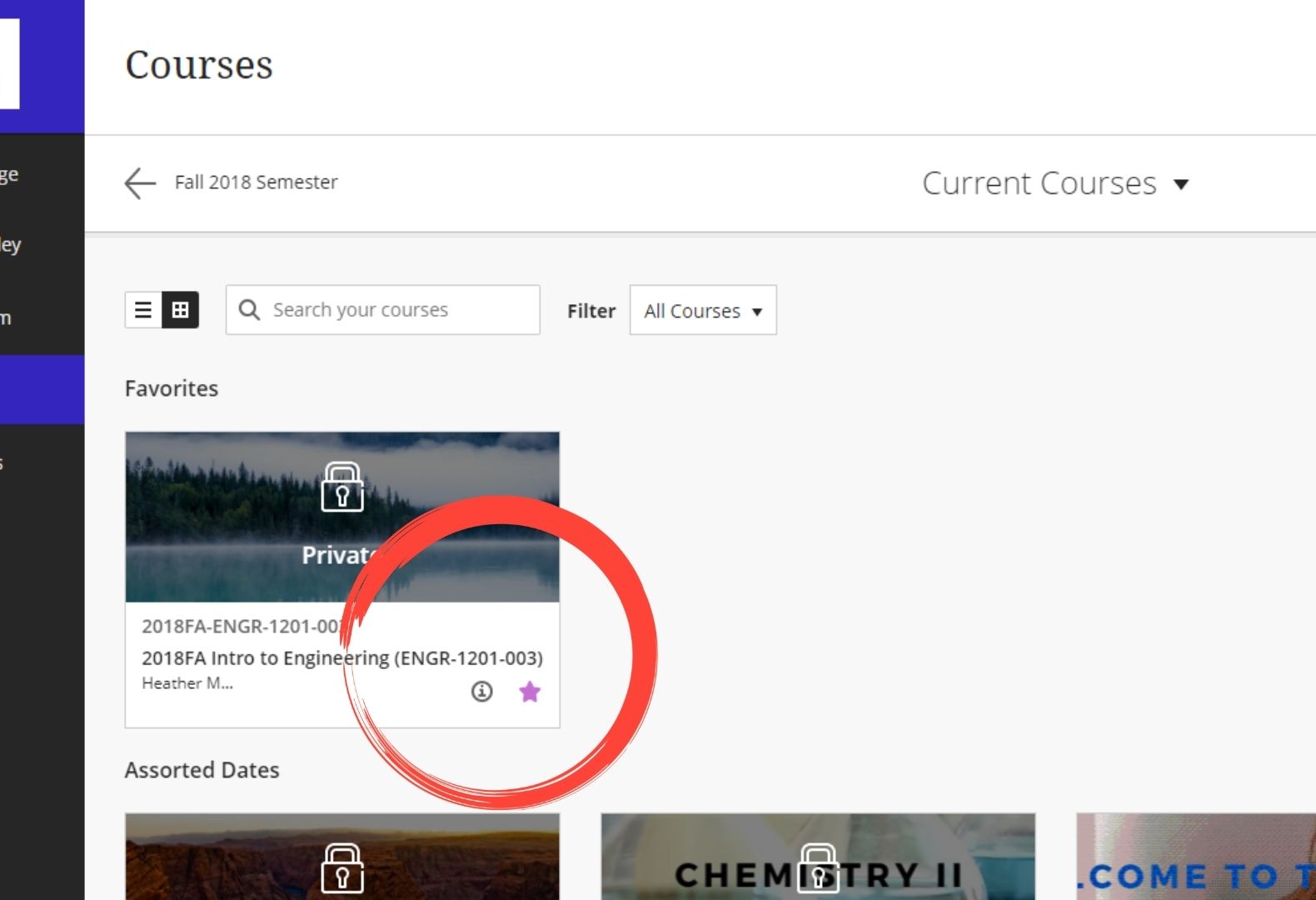 When using the favorites feature it is important to know that favorites are sorted by the selected course term. Favorite courses from previous terms will not show up under the Current Courses term selection. In order to access old favorites, change the selected term to that of the desired course.