Responsive Design
In Ultra Navigation, the size of your web browser window matters. You may have noticed that when making your browser window smaller, the interface adapts to a new size. As a result, you might find that the course navigation bar on the left will disappear.
In order to display the hidden navigation bar, there are two ways to restore the navigation menu.
Method 1
Click on the arrow at the top of the course window to bring the navigation bar back.
(If the arrow is not present, skip to Method 2)

After clicking the arrow, the navigation bar will slide back out from the left side.

Method 2
Look for the striped, teal-colored bar on the left side of the course window.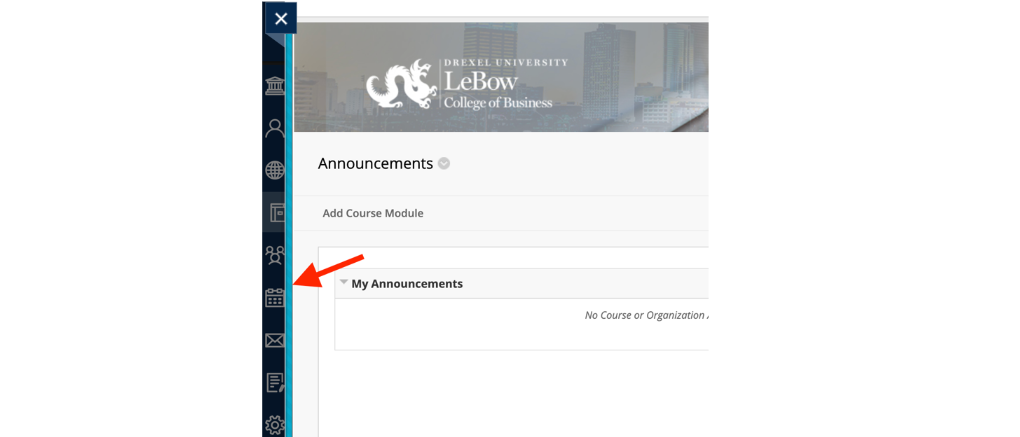 Hover over this bar and click on the arrow that appears. This process will restore the course navigation bar.


Should neither of these options restore the navigation menu, try maximizing the browser window to ensure enough screen space.
For more information on the Ultra Navigation upgrade, please contact the South Plains College Instructional Technologies team.