Title V
---
South Plains College received a five-year $2.46 million federal grant from the United States Department of Education beginning Oct. 1, 2020. The grant, "ENDGAME: Graduation and Transfer Success for Hispanic and Low-Income Students" will be funded for the first year at $473,046 and will be used to significantly benefit students, employees, the college, and the community as a whole.
Grant funds will support Bridges to Success, college readiness improvement, course redesigns, retention maximization, increased course completions, improved graduation/transfer rates and reduced student debt. The project is anticipated to result in a $1.8 million annual increase in retention, completion and success point funding for the college.
Plains Bridges to Baccalaureate Program
---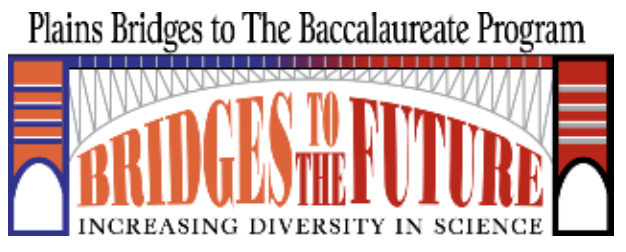 The Plains Bridges to the Baccalaureate (PBB) Program is a partnership between South Plains College (SPC) andTexas Tech University (TTU) funded by the National Institutes of Health. This program has been running for 13 years currently. PBB is a multi-faceted program for students from underrepresented groups interested in science and who plan to start their college career at South Plains College. The program aims to help these students succeed in higher education and to help them make a smooth, successful transition to a four-year institution, such as Texas Tech University.
The PPB Program provides activities and services to help SPC students succeed in college, transfer to a four-year university, and continue their education in the biological/biomedical sciences. Examples of activities include workshops focused on time management, study strategies and careers in science, undergraduate research, and travel to a national scientific conference.
BAT-LSAMP STEM Program
---

The Bridges Across Texas - Louis Stokes Alliance for Minority Participation (BAT-LSAMP) is a partnership comprised of Texas Tech University, The University of North Texas at Dallas, Dallas College - El Centro Campus, South Plains College, and Texas Southmost College.
The Louis Stokes Alliance for Minority Participation is a National Science Foundation program designed to foster achievement in minority students seeking degrees in science, technology, engineering, and mathematics (STEM). The program's overall goal is to assist institutions of higher learning in diversifying the nation's STEM workforce by increasing the number of STEM baccalaureate and graduate degrees awarded to populations historically underrepresented in these disciplines: African Americans, Hispanic Americans, American Indians, Alaska Natives, Native Hawaiians, and Native Pacific Islanders.
NSF HSI STEM Initiative Grant
---

The NSF HSI STEM Initiative Grant is a grant awarded directly to South Plains College. This grant is a planning grant to set up the institution to further STEM advancement at SPC for years to come. The grant will use the next two years to make great strides in planning future summer camps for STEM students. These camps will initially focus on dual credit high school students and first year generation incoming freshman. The grant will also have a faculty summer institute that will focus on the advancement of STEM advising for our STEM majors.