FJ. Freedom of Expression Policy
Purpose and Scope  
South Plains Collegeis a higher learning institute that encourages the free exchange of ideas and protects the rights of freedom of speech, expression, petition and peaceful assembly as set forth in the U.S. Constitution. Thecollege supports the first amendment rights of every individual, recognizing that inquiry and discussion are essential to intellectual development. We embrace the right of individuals to express their views in a manner that conforms to federal, state, and local laws.South Plains College maintains its right to place reasonable time, place and manner restrictions on expressive activities. In compliancewith Texas Education Code Section 51.9315 the following guidelines will be followed.
Policy
This policy is applicable to any non-curriculumrelated espressiveactivities at locations on College property. This policy does not apply to official College activities. Those who wish to engage in an expressive activity may engage in such expressive activity in College common areas without prior registration or approval. Literature distribution must comply with Policy DZ.
If any area on the College campus has been reserved for expressive activities, the individual or group who reserved the area has priority for use of the area. If an expressive activity attracts an audience of 25 or more people, disrupts College business or classes, blocks building access, or creates traffic hazards, the expressive activity may be required to be relocated to another area on campus that can better accommodate the large group or type of activity.
College buildings are reserved for use by College students, faculty, and staff or otherwise approved activities. Non-permitted commercial activities are not allowed. Expressive activities permitted under this policy do not imply official endorsement by the College. Questions regarding this policy may be directed to the Dean of Students Office.  
Guidelines for Expression  
Disruptive activity is not permitted.

 This includes obstruction, disruption or interference with classes, research, administrative functions or other activities.

Speech that violates the legal rights of others will not be tolerated. 

 This includes incitement, threats, and fighting words against individuals or groups on the basis o

f

attributes such as,

but

not limited to

,

gender, ethnicity, religious beliefs, race, disabilities or sexual orientation.

Infringement on the rights of others is prohibited.

Campus access must be provided.

 For example, walkways cannot be blocked.

Picketing

 is not permitted inside campus buildings.

Literature may be provided

 to those who have expressed interest. Organizers should not go up to others and hand them any literature yet may ask if they would like some.

Symbolic protest is allowed

 unless it is a disruptive activity or impedes access.

Noise levels may not interfere

 with classes, meetings or activities in progress.

Force or violence is not permitted.

 This includes any attempt to prevent a campus activity or other lawful assembly by the threat or use of force or violence.

Presenting identification is required.

 In accordance with the Texas Education Code

51.232

it is unlawful for any person on any property either owned or controlled by the college to refuse to iden

tify him/herself to a college

official

.

I

n response to a request an individual may present a student or faculty/staff ID card or state issued ID card.

Damage to property is prohibited.

 Any damage to college

or personal property in the course of, or as a result of, an expressive activity is prohibited. Care should be

taken to ensure that college

and personal property is not damaged or destroyed. This includes the campus lawns, shrubs and trees.

The Student Cod

e of Conduct (for students)

must be followed.

Employees must follow Policy DDE Employee Conduct and Work Rules.

  
Those who choose to observe and/or listen to expressive activities, bear the responsibility of recognizing and honoring the right of free speech. Any acts that are disruptive to the normal operations of the college, including classes and college business, or that invade the rights of others will not be tolerated. Faculty, staff, and students engaging in a disruptive activity may be subject to disciplinary action as outlined in Policy DDE. Any participant in a disruptive activity may face criminal charges.
Free Speech Areas
Designated public locations that may become temporarily available for expressive activity as designated by the college include, but are not limited to:
Official

Free Speech Area – On Levelland Campus

at west entry to the Student Center on the brick pavers

a

nd in quad area

between the Administration building and the Student Center, Reese Center

in the grassy area between buildings 1, 2 and 3

, Plainview Center and Lubbock Career and Technical Center outside of building but to the side of entrance as to not impede entrance to building

s
Other locations may be considered upon request
Advance Reservation Requirements
In an effort to ensure safety and to promote an environment conducive to study, advanced reservation for expressive activity is requested.  Faculty, staff, students and members of registered student organizations may reserve the outdoor areas listed below. The College requests two weeks' notice be provided to ensure that the location and resources are available. Reservations will be on a first come, first-served basis. Reservations can be made with the Dean of Students on the Levelland Campus, the Director of Plainview Center, the Executive Director of the Lubbock Career and Technical Center and the Dean of Reese Center.
Each outdoor space, be it for a group or individual, can be reserved for a total of three days in any two-week period, but overnight reservation of outdoor space is not allowed. The requesting group or individual seeking to reserve outdoor space pursuant to this section must submit a completed Expressive Activity Description Form (the Form) to the Dean of Students at least seven business days in advance of the proposed expressive activity. Absent extenuating circumstances, the Dean of Students or designee will approve or deny the proposed expressive activity within five business days of receiving the Form.
The decision as to whether to approve or deny the reservation request will be based on proper and timely completion of the Form, compliance with the Guidelines for Expression stated above and availability of space. The decision will be based only on the aforementioned criteria, and in no circumstances will any decision be based on the content or viewpoint of the expressive activity, or upon the expected reaction of others to the expression, except as permitted by law.
The requesting group or individual, if they so desire, may appeal the Dean of Students' or designee's decision in writing to the Vice President of Student Affairs within two business days of the decision. The Vice President of Student Affairs will render a decision within two business days of receiving an appeal. Requestors are encouraged to submit their reservation requests as early as possible to allow time after the approval process to prepare for their activities.
The Dean of Students or designee may require an expressive activity to relocate if: (1) the anticipated or actual number of persons attending the event exceeds the reasonable capacity of the space intended for use and, therefore, materially interferes with the educational mission of the College; or (2) the activity potentially conflicts with previously scheduled activities and events.
The college reserves the right to relocate any assembly so as to ensure that the activity does not interfere with the normal operation of the college or interfere with the rights of others.
Literature Distribution
All literature distribution must comply with Policy DZ guiding Solicitation and Distribution as well as the following guidelines:
Persons distributing information at reserved information table locations must remain within their reserved table sp

ace.

Literature or other printed materials must be distributed in person.

Literature or other printed materials must not be forced upon others.

The free flow of pedestrian, vehicular, or other traffic must not be obstructed at any point.

Groups or individuals are responsible for ensuring that literature/printed materials do not litter the area.
Signs Posted on College Property
The only types of signs that may be placed on College property are those that are sponsored by a College department and promote official College-sponsored events or activities. Signs will be subject to reasonable time, place, and manner restrictions and must include the name of the College department sponsoring the activity that it promotes. Hanging of posters on campus must comply with Policy FBAB.
Emergency Authority
The President or designated College representatives shall have the authority to take such steps to prevent expressive activities that materially interfere with the educational mission of the College. Such activities include, but are not limited to, the following:
Activities which are illegal.

Activities that deny the rights of other students, faculty, and staff of the College.
Activities that substantially obstruct or restrict the free movement of person on any part of the College campus, including the free entry to or exit from College facilities.

Activities that deny the use of offices or other facilities to the students, faculty, staff or guests of the College.

Activities that threaten or endanger the safety of any person on the College campus.

Activities which are likely to result in damage to or destruction of College property.

Activities that create a sustained or repeated noise disturbance that substantially interferes with a speaker's ability to communicate and/or rights of others to listen.
Activities that attempt to prevent a College event or other lawful assembly by the threat or use of force or violence.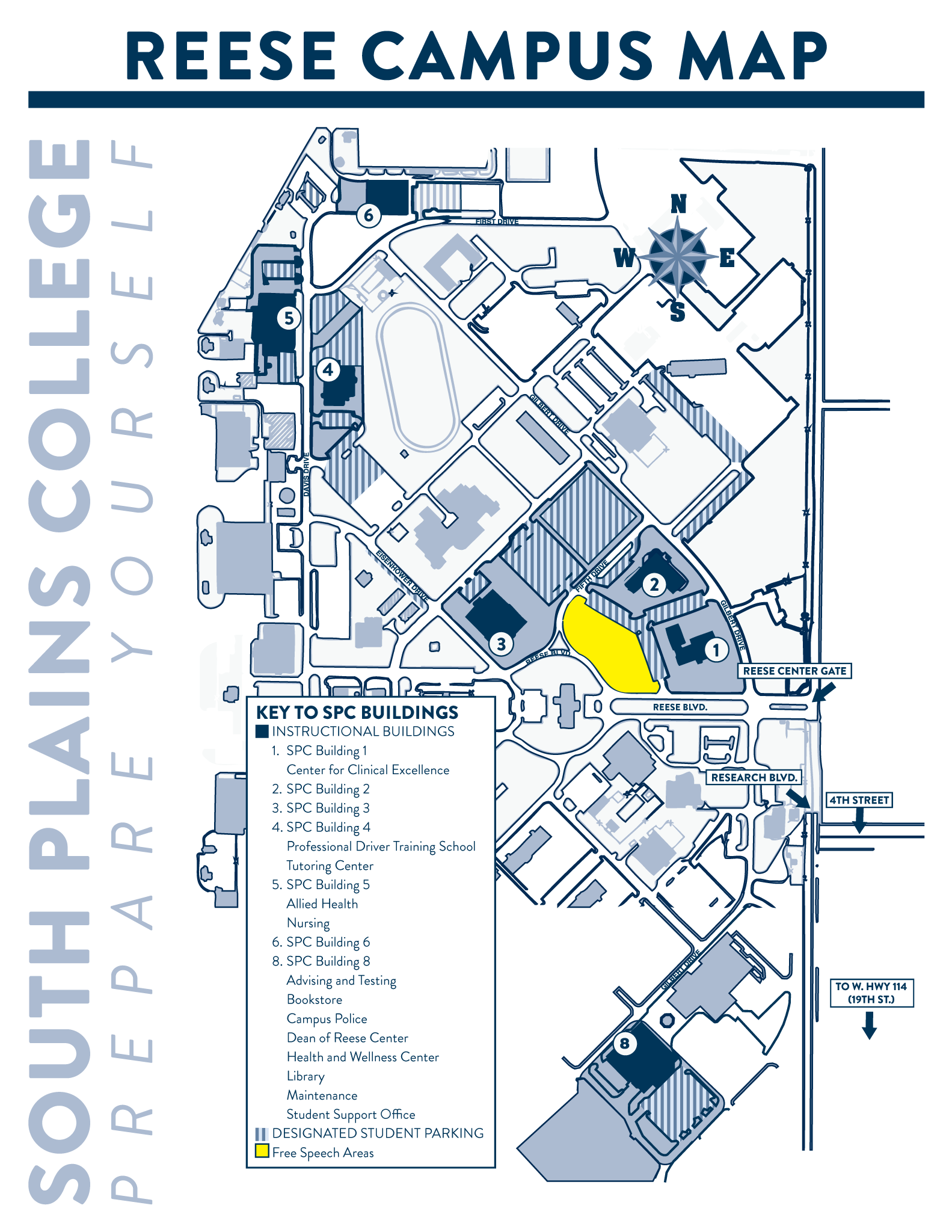 Review and Responsibility:
Responsible Party: Vice President for Student Affairs and Dean of Students
Review:Every five years
Approved by Executive Council: June 1, 2020
Approved by Board of Regents:July 16, 2020